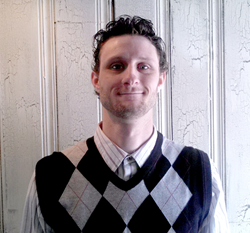 The resources that Xactimate offers help me turn around estimates quickly and accurately which in turn helps my clients get an accurate quote quickly and easily.
Quakertown, PA (PRWEB) March 27, 2014
Scott Ervin of Jurin Roofing Services, Inc. has joined the insurance claim estimating team by undergoing Xactimate Claims Estimating training. Xactware Solutions, makers of Xactimate Insurance Claim Estimating software, provides computer software solutions for professionals involved in estimating all phases of building and repair.
Scott Ervin has been in the construction industry for over 10 years now, doing both roofing and general construction, and is looking forward to utilizing the software to assist his clients with their insurance claims. "The resources that Xactimate offers, such as their downloadable local price guides and insurance industry standard estimating templates, help me turn around estimates quickly and accurately which in turn helps my clients get an accurate quote quickly and easily."
In 1986, Xactware opened for business with Xactimate, its flagship estimating system. Xactimate helps contractors and insurance adjusters estimate repairs much faster and more accurately than ever before. Since then Xactimate has evolved into a high-powered package complete with a patented plan-sketching program and Xactware has become much more than just Xactimate.
Today 21 of the top 25 property insurance companies in the U.S. and 10 of the top 10 Canadian insurers use Xactware property insurance claims tools. Xactware features software solutions for every phase of a building's life: from remodeling to totally replacing a building, from determining the cost of rebuilding a structure to preserving and repairing a home.
Jurin Roofing Services has achieved greater efficiency and accuracy estimating repair costs by using Xactimate, Xactware's premier estimation software for the property insurance and restoration industries. Thanks to the program's patented Sketch technology and high-powered search capabilities, Jurin Roofing Services can estimate insurance work up to 20 percent faster than with previous methods, and the company's estimates are all within $100 of final project costs.
Xactimate is the number one software solution available on the market for property claims estimating. This product, which enables insurance claim and repair professionals to unite and standardize the entire claims process, equips contractors with all of the tools needed to rapidly create estimates, and view and manage all claim estimating and communication-related tasks through a single, centralized dashboard.
Xactimate has been used to write more claims than any other solution and has proven itself in some of the smallest claims to some of the largest catastrophes in history. Coupled with Jurin Roofing's attention to detail and long-standing history of excellence in roofing, you can rest assured that your estimate will work for you, not against you.