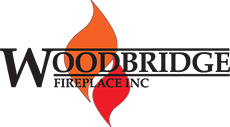 Brampton, Ontario (PRWEB) April 01, 2014
Woodbridge Fireplace Inc. (http://www.woodbridgefp.com), a leading Canadian fireplace manufacturer and retailer of the top brand-name traditional and contemporary fireplaces and fireplace products in Canada, has expanded their extensive inventory of outdoor gas and propane fireplaces, linear burners and fire pits to included several of the very latest new outdoor fireplace products on the market. Just in time for the upcoming spring and summer patio season, Woodbridge Fireplace's spacious Brampton, Ontario fireplace showroom now has one of the largest selections of propane and gas outdoor fireplace and burners in the GTA.
Tony James, an owner of Woodbridge Fireplace, is pleased with the GTA fireplace store's expanded inventory of new and cutting–edge fireplace models that are available just in time for the start of patio season. "We are very excited about the upcoming spring and summer season. The selection is incredible. We have outdoor fireplaces and burners suitable for any outside application and to fit every budget. Over the last couple of years, the design and functionality of outdoor propane and gas fire features has improved remarkably. Innovative new products like The Cube, by Spark Modern Fires and The Modern Outdoor Gas Fire Table, by Woodbridge Fireplace, combine cutting edge design with practicality and function. These striking outdoor fireplaces are available in gas and propane versions, and are not only beautiful, they are rugged and easy to use. Other fireplace products for the outdoors include linear outdoor burner systems – made from heavy gauge stainless and available in 2, 3, 4, 5, 6, 7 and 8 foot lengths, powder-coated serpentine fire tables for the patio, outdoor round stainless burner systems and outdoor round cement fire pits with log options, complete stainless steel outdoor fireplaces with 36 and 48 inch viewing areas with 60, 72 and 96 inch viewing models coming soon, and so much more. The design possibilities are endless," claims James.
"Outdoor propane and gas fireplaces and fire pits have become very popular with today's homeowner as they begin to understand the many benefits of having an outdoor fire feature," states James. "An attractive fire feature elevates any outdoor living space. As well as providing an attractive focal point in the garden or patio, a fireplace or fire pit makes spending time outside more enjoyable, especially when entertaining, and it increases a home's property value. Outdoor gas fireplaces are now on many homeowners must-have list. With so many outstanding new fireplace products available, consumers shopping for a new outdoor fireplace are going to have a hard time deciding which one to buy," says James.
About Woodbridge Fireplace Inc.: With a 6,000 sq foot modern fireplace showroom located in Brampton, Ontario, Woodbridge Fireplace Inc. is a Canadian owned and operated company with over 25 years of experience in the business. Specializing in traditional hearths and contemporary gas fireplaces for the home and patio, Woodbridge Fireplace Inc carries name-brand fireplaces and fireplace products, including wall mounted fireplaces, wood burning fireplaces, gas fireplaces, linear burners, electric fireplaces, outdoor fireplaces and fireplace accessories. Woodbridge Fireplace Inc. offers a lifetime limited warranty on everything that they sell. For more information, call 905-799-5953 or visit the website: http://www.woodbridgefp.com.
Contact Information:
Tony James
Woodbridge Fireplace Inc.
18A Strathearn Ave.
Units 25-27
Brampton ON L6T 4X7
905-799-5953