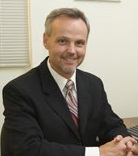 Fairfax, VA (PRWEB) March 28, 2014
Doctor Eric Terrell was recently featured in Northern Virginia Magazines article "Top Chiropractors of 2013." Doctor Terrell is one of a number of chiropractors working to improve the overall effectiveness of our current healthcare system. With all the changes happening to healthcare and healthcare coverage the need for this seems to be greater than ever.
When contacted at his office, Fairfax chiropractor Eric Terrell said, "It's an honor to be recognized for the work you are doing. My hope is that we can continue to educate patients to understand all the options they have. It's time to break away from our sickness care model, and begin moving towards a system that is based on wellness care."
Doctor Terrell went on to say, "In my office we utilize a 13 point evaluation system on every new patient that measures a wide array of health measures to quantitatively evaluate patients' health and wellness. We combine these metrics into a single number called the wellness quotient that creates a starting point for people to leverage behaviors around their health for maximum impact."
Doctor Terrell states, "The wellness quotient assesses various functions from body mass index to nervous system function to gain understanding about the inner workings of the body that go beyond blood pressure and cholesterol to give a more well-rounded assessment of total health. From there we design a customized total health program with a monitoring system so people can tell where they are along the health continuum. In addition to simply "feeling better" patients can actually see their progress as their health improves. "Many are able to do things they haven't been able to in years as well as reduce or eliminate medications they thought they would have to take for the rest of their lives."
Doctor Terrell has been the director of Horizon Chiropractic for the last 20 years. Because of problems he saw with the traditional disease treatment model in 2005 He shifted the emphasis of his practice to focus on overall wellness.
If you would like more information about the services offered at Horizon Chiropractic, please contact the office or visit the website at: http://www.horizon-chiro.com.