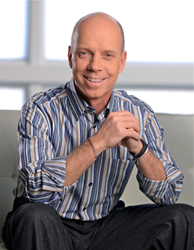 We hope to inspire others to give and be a part of this very important Kingdom work!
Nashville, TN (PRWEB) March 27, 2014
LiveBeyond will host its 3rd annual "An Evening That Will Live Beyond…" at The Hutton Hotel in Nashville, TN on April 22, 2014. The event is poised to raise funds for LiveBeyond's Obstetric hospital, set to break ground later this year, in efforts to reduce perinatal and infant mortality rates in Haiti. The evening will include a formal dinner, shared passions and experiences about Haiti by Scott Hamilton, and musical entertainment from Christian artist Jason Crabb. Tickets can be purchased at http://www.livebeyond.org or by calling (615)-460-8296.
LiveBeyond is a 501(c)(3) organization developed in response to the devastating earthquake that struck Haiti in January 2010. Founder and CEO Dr. David Vanderpool, a trauma surgeon from Brentwood, TN, visited Haiti in 2010, being one of the first medical personnel to respond to the earthquake's victims. It was during that time he saw the need for long-term healthcare and economic sustainability throughout Haiti, thus creating LiveBeyond. Unlike other NGOs in Haiti, LiveBeyond is unique in that it encompasses health care, maternal health care, education development, agriculture, clean water, food & nutrition, agriculture, community outreach, economic development and orphan care all within one infrastructure.
LiveBeyond broke ground on its hospital in February 2014. The first phase under construction is an outpatient medical clinic that will service residents in the Thomazeau Region with primary care. Currently, LiveBeyond hosts mobile medical clinics on their 64-acre base under a pavilion. There is a small building at the back of the property that operates as a Maternal Health Clinic, where approximately 200 pregnant women are seen monthly. However, this number is growing and there is an urgent need to provide high-quality obstetric care as LiveBeyond strives to improve their health and lower perinatal & infant mortality rates. Funds raised from this event will go directly towards the Obstetric phase of the hospital and LiveBeyond's maternal health initiatives.
Scott Hamilton is an American figure show has won four consecutive U.S. Championships, four consecutive World Championships and a gold medal in the 1984 Olympics. He currently serves as a figure skating analyst for NBC Sports and was most recently a commentator for the 2014 Olympics in Sochi. He and his wife, Tracie Hamilton, have been going to LiveBeyond in Thomazeau, Haiti since 2012. They are active supporters of the organization and have funded the construction of LiveBeyond's new guesthouse, The Hamilton House, which sleeps 60 people. Tracie Hamilton sits on the board for LiveBeyond and is dedicated to spreading awareness of the work being done in Thomazeau and says, "We hope to inspire others to give and be a part of this very important Kingdom work!"
Jason Crabb is a Christian artist who has won twenty Dove awards, including Male Artist of the Year at the GMA Dove Awards in 2012. But Jason's talents extend far beyond music. He is also an accomplished author, actor and host. Compassion, humility and gratitude have shaped who he is as an artist and role model and he has a heart for serving those in need.