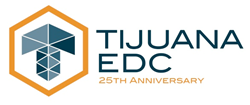 Tijuana, Mexico (PRWEB) March 26, 2014
The tax reform bill establishes 2014 as the year to introduce this changes whereby all export manufacturing companies must undergo a re-certification process starting in April.
Tijuana EDCs members, leading tax and accounting firms like Deloitte , are hosting a webcast on April the 3rd, sharing insights on the process for the certification to exempt the immediate payment of the added value tax in temporal imported goods.
Items that will be covered

General overview of the Mexican Tax Reform and its implication for manufacturing companies
Reform to the tax rules for maquiladoras
The new certification process for export manufacturing companies.
Webcast will be broadcast April 3, 2014 10:00 am SPT, participants should register one day prior to the event at contact (at) tijuanaedc (dot) org.