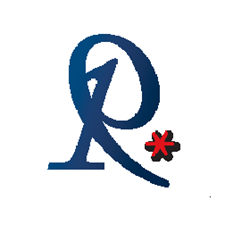 The power and flexibility of Renovofyi gives the Restaurant365 CFO's a leg up in analyzing and presenting the company financials.
Fort Lauderdale, Florida (PRWEB) March 27, 2014
Renovo's financial report writing software, Renovofyi, has been selected as the report writing software of choice by cloud-based ERP vendor Restaurant365.
Restaurant365 is a complete restaurant ERP software solution in the cloud, specifically designed for multi-unit restaurant businesses. Restaurant365's unique 'restaurant-specific' features allow their customers to keep tighter control over perishable assets (such as cash, labor, inventory), all while reducing administrative labor by 20-30%.
Renovo offers on premise and cloud deployments for financial report writing software for a wide range of ERP systems and industries. The integration with Restaurant365 marks Renovo's foray into the cloud ERP market for the restaurant industry. Renovofyi reports can easily be designed to view weekly Prime Costs, Balance Sheets, side-by-side or YOY Profit and Loss statements by location.
In selecting Renovofyi, Morgan Harris, co-founder of Restaurant365, stated, "Renovofyi enables Restaurant365 customers to have complete control over the format, layout, and access to their financial reports. The CFOs of today's restaurant groups have very specific financial reporting needs. The power and flexibility of Renovofyi gives the Restaurant365 CFO's a leg up in analyzing and presenting the company financials. "
"It is essential for companies to quickly and easily produce consolidated financial statements with the ability to drilldown to location, department, and cost center or to the transaction details," stated Renovo president, Maureen Okerstrom. "Our vision is to partner with vendors, like Restaurant365 that offer strong vertical accounting solutions and are looking for a strong financial report writing solution."
About Renovo Corporation
Renovo Corporation provides financial reporting solutions that streamline the design, compilation and distribution of financial information. Solutions include Renovofyi, a financial report writer, Cloudfyi, a SaaS reporting solution, Currencyfyi, a currency translator, and Connectfyi, a flexible general ledger integration tool. Deployed on premises or in the cloud, Renovo's web-based software offers secure, on-demand access to financial reports anytime, anywhere in the world, empowering decision makers with the financial intelligence needed to make sound business decisions. Thousands of users in national and multinational corporations around the globe utilize Renovo solutions to increase productivity and effectively manage their businesses. For more information, please visit http://www.renovofyi.com
About Restaurant365
Restaurant365 is an award-winning Microsoft Gold Certified Partner, specializing in multi-unit restaurant management solutions. The team has been working together since 2001. Restaurant365 is built on the powerful Microsoft Dynamics Platform, and offers a complete suite of restaurant management software modules including accounting, operations, catering/event management, marketing and franchising. It also includes POS integrations and integrations to banks, food suppliers, and outsourced payroll providers.