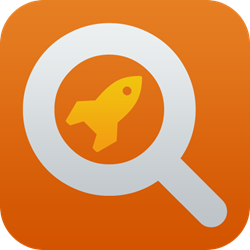 Prototyped, Developed, Localized and Submitted to Apple App Store within 5 days only.
Dhahran, Saudi Arabia (PRWEB) March 28, 2014
Local Aliens LLC, a leader in unique and innovative casual gaming apps, is excited to announce the release of its new and highly addictive SpotOn: Find The Hidden Object game to the iTunes App Store. SpotOn is the fourth mobile release from Local Aliens, following its successful iPad board game, Fluke HD and the visually-captivating puzzle games Arrows Puzzle Game and Arrows XD.
Compatible with both iPhone and iPad, SpotOn is a new take on "Find The Hidden Object" game genre by mixing speed, agility and difficulty to sharpen the player's mind with challenging and increasingly hard levels.
The goal in SpotOn is to find a predetermined object in a random series of quick flashing objects. Depending on the difficulty of the level, these random objects will appear in sets of two, three or four and the player must tap on the correct set that flashed the desired object. Successful attempts in finding the objects will advance the player to the next level with increased difficulty. Players are able to compete globally for high scores in the Game Center leaderboards by reaching highest level possible.
SpotOn challenges the players with finding random objects, numbers and alphabets in various shapes and subtle colors, and because of its minimalistic and clutter-free design, players will be able to focus and sharpen their brains in a unique and entertaining fashion. The game is available in 5 languages: English, Spanish, German, Italian and Portuguese with more languages coming in future versions.
"[SpotOn] prototyped, developed, localized and submitted to Apple App Store within 5 days only" said Sultan S. Alsharif, co-founder of Local Aliens LLC. "The rapid development of this game is an internal record breaker for us and we are super excited for the next phase where we will introduce multiplayer support, mathematical levels plus localization to other languages".
Features include:
# Progressive difficult levels
# Find Objects, Letters and Numbers
# Multiple shapes, formations and speed
# GameCenter leaderboard and friends challenges
# Minimalist graphics & subtle design
For more information on SpotOn, please contact info(at)local-aliens(dot)com.
About Local Aliens LLC:
Located in Dhahran, Saudi Arabia, Local Aliens LLC is leading the way into the next generation of casual gaming by providing unique, fundamentally innovative concepts. Co-founded by Sultan S. Alsharif and Bandar A. Almashari, Local Aliens LLC creates the very best game development studio in the market today.
With an initial focus concentrating on mobile games, they are geared to deliver high quality, original gaming products that feature some of the finest gaming experiences available. With diligence, determination and integrity, Local Aliens LLC promises to deliver the best, brightest and most cutting edge products obtainable.