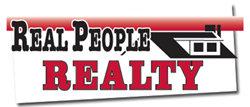 This is the best mobile lead capture app I have seen to date.-Tim Ryan
Frankfort, IL (PRWEB) March 28, 2014
As part of their ongoing effort to provide the best possible support and tools to their brokers, Real People Realty, the premier Chicago realty company, is currently enhancing their broker marketing tools. Launching on April 10th of this year, phase one of the project is an in-depth mobile marketing system that provides buyers with property information 24 hours a day, 7 days a week. This will work for those searching [Multiple Listing Service (MLS) throughout the entire Chicagoland area].
"With our commitment to our brokers' success, we scoured the marketplace for the past year to put together a customized technology package that provides our brokers with some of the best technology tools in the industry," explains Tim Ryan, Co-Founder of Real People Realty. This, combined with their 100% commission structure, are just two small examples of what makes Real People Realty one of the fastest growing realty companies in Illinois.
The mobile app positions the Real People Realty broker as the point of contact for every property in the MLS. In addition, it provides a recorded audio tour of each property and a virtual tour of property photos. It has must-know community information such as schools, shopping, and hospitals, and there is a satellite view of the property, allowing clients to zoom in to a street level view. Also included in this revolutionary mobile app is a GPS feature so clients can bring up properties nearest them, or search by inputting specific criteria. This new system even features call capture so the broker will know who uses the system, allowing them to reach out to clients and provide them with further details or assistance.
As Tim continues, "Our brokers are sure to close more deals as they provide their clients with greater ease in shopping for property and increase the number of inquiries on their listings. This all results in faster sales with higher offering prices." Clients will be able to access the system from property sign riders via phone or text, the brokers' websites and social media platforms. "This is a win-win situation for our brokers and their clients," promises Tim.
Real People Realty focuses on buying, selling, and renting homes across the Chicago metropolitan area. Chicago and its suburbs are unique, built from communities and neighborhoods with strong identities. With that in mind, Real People Realty specializes in local markets, and experiences continued success through professional service, a sense of urgency, and a concrete marketing plan for today's challenging markets.
Real People Realty values accountability, transparency, diversity and results. Through excellent customer service and a commitment to the success of its brokers, Real People Realty delivers a quality experience in every transaction. To learn more about Real People Realty or to browse their many current property listings, please visit http://www.realpeoplerealty.com.
Brokers interested in opportunities with Real People Realty should visit http://www.JoinRPR.com.