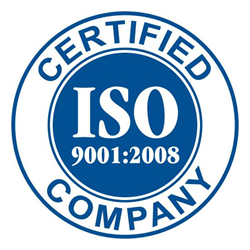 A Successful ISO 2008 Audit Recognizes An Approved QC System
Tulsa, OK (PRWEB) March 27, 2014
Commercial aircraft parts distributor, First Wave Aerospace successfully completed an ISO 9001:2008 re-registration Audit last week. This certification renewal will continue to ensure that aircraft parts and services from First Wave Aerospace comply with international quality standards.
Since October 2005, First Wave Aerospace has maintained an ISO 9001 certification. The certification aligns the company with International Standards, optimizes operations, improves the quality of customer satisfaction and continues to allow for expansion opportunities. First Wave has never had a major finding during an ISO Audit throughout the company's 22-year history.
"This is the standard the aerospace aftermarket demands worldwide to meet uniformed industry quality control standards, as well as it recognizes that we have an approved system to track, rate customer satisfaction and continuously improve our service processes for the customers we serve" said Eddie Henderson, Company Quality Manager.
In addition to maintaining ISO recognition and quality, First Wave has been Aviation Suppliers Association accredited since October 1997. This standard was created to comply with the FAA Advisory Circular (AC) 00-56A, the Voluntary Industry Distributor Accreditation Program. First Wave Aerospace customers receive proper documentation and paper work for all purchased parts as a result the ASA certification through its FAA Approved (AC)-56A QC System.
Customer service satisfaction is a key component to maintaining the company's ISO compliance for continuous improvement. First Wave is known for their high customer service standards which can be seen in the latest customer survey results collected since October 2012. Based on a composite score of the surveys collected, First Wave has a 95% overall customer satisfaction rating. First Wave will soon announce improved methods for gaining customer feedback as a way to continually monitor satisfaction.