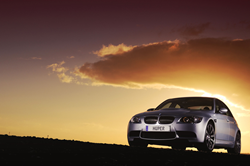 We want to improve our education to the consumer to help them make the best choice for their needs
Houston, TX (PRWEB) March 31, 2014
With spring and the busy season approaching in the window film industry, window film makers, distributors and dealers are revving up, and Huper Optik USA is no different. The premium window film brand with the deep German heritage has unveiled its new website for the start of the busy window film season. Supporting dealers and offering the right to tools to be successful is always Huper Optik USA's highest priority.
Huper Optik USA has redesigned their website to focus on educating the consumer on what window film can do for them. The tablet and cell phone mobile friendly website achieves this by providing a clear, accurate, and interactive picture about window films and its applications. Incorporated into the site are both verbal and interactive areas that cater to the different ways consumers absorb information. Applications, product descriptions and specifications for the analytical and image sliders and interactive demonstrations for visual consumers. The interactive demos provide the visual learners a real-life look at how the films would look on their home or vehicle. Both methods provide the consumer an understanding of what film to ask for, and helps them to make the best buying decision for them when speaking to a Huper Optik USA dealer. The commercial area of the site, made for architects, engineers, property managers etc., houses product descriptions, specifications and downloads to assist them with their specific projects.
Window film is the most cost effective improvement you can make to the exterior envelope of your home. There is no need to replace a stable and secure window. You can increase the performance efficiency by adding a performance coating to it in window film. Window film provides one of the best returns on investment a consumer can make. The problem though, is that the majority of consumers are familiar with automotive window film, but are unaware that window film can be applied to their homes, offices and commercial buildings. For consumers looking for real world examples of what window film can do, the Huper Optik USA website has a case studies area with past projects and accomplishments, along with a testimonial area of consumer quotes.
Hüper Optik USA, through its CORE values supports Service in Action by its Principles, its Employee's, its Partners in their communities. Hüper Optik USA is a market leader in German engineered, multi-layered nano ceramic and traditional solar control film technology, providing energy savings and security solutions for residential and commercial customers in architectural, automotive and marine industries through a strategic network of authorized dealers in the United States, Mexico, South America and Canada. The company, which celebrated its 10-year anniversary in 2010, is known for its innovations in ceramics, including its patented nano and dual layer ceramics, neutral toned products, low interior reflectivity..
For product specification, application information, or business opportunities, visit our website at http://www.huperoptikusa.com or call 888.296.3456.