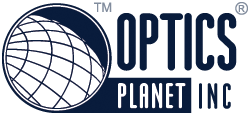 Northbrook, Illinois (PRWEB) March 28, 2014
Steiner, a worldwide leader in quality sport optics, has announced a revolutionary new product warranty. Every optic sold bearing the Steiner brand name will boast their Heritage Warranty. Steiner will now ensure their products for generations to come.
Steiner is well known in the industry for providing the pinnacle of high quality binoculars and riflescopes. Optics by Steiner are built to not only endure but thrive in the worlds harshest climates. Trusted for over a decade by soldiers in combat, Steiner crafts optics that will never need fixing. Due to the recent introduction of the Heritage Warranty, should the optic ever become damaged or defective, it will be repaired or replaced at no cost to the customer. The warranty is not only a lifetime warranty but can be passed down from generation to generation, and will not require a receipt or warranty card.
OpticsPlanet.com is very pleased to be one of the premier retailers of Steiner Optics and their paramount Heritage Warranty. OpticsPlanet and Steiner will continue to provide quality products to customers for a lifetime of use in the outdoors.
About OpticsPlanet, Inc.
Founded in 2000, OpticsPlanet, Inc. is the leading online destination for technical and high-performance gear. OpticsPlanet, Inc. serves demanding enthusiasts and professionals who are passionate about their jobs, serious about their recreation, and devoted to their service. Currently offering over 700,000 items from 2,500 brands in 300 niche specialty categories, OpticsPlanet, Inc.'s wide selection of riflescopes, holsters, sunglasses, flashlights and more combined with great prices, in-house customer service and a knowledgeable team of specialists has helped it grow into one of the largest online retailers in the world.
In 2013, the company was recognized for the seventh straight year by Internet Retailer Magazine as one of the top 500 e-retailers in the United States. OpticsPlanet, Inc. has also been recognized by Inc. Magazine as one of the top 5,000 fastest growing companies in the country, and the Better Business Bureau has ranked them as A+.
Some of the stores in OpticsPlanet, Inc.'s portfolio include OpticsPlanet.com, Dvor.com– the world's first members only store devoted to gear – EyewearPlanet.com, Tactical-Store.com, and LabPlanet.com.