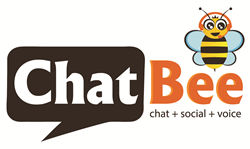 Pay As You Go Managed Live Chat Service from Just 99 Cents!
Palo Alto, California, London, Sydney (PRWEB) March 28, 2014
ChatBee Live Chat Outsourcing Service are pleased to introduce the innovative Pay per Chat Service designed to help even the smallest of businesses benefit from live chat service. The importance of conversion rates for small businesses cannot be neglected and ChatBee can help in increasing them significantly.
Lowering the costs in sales and marketing that it takes to acquire a new customer and increasing the profit made from each one of them is a key priority for most small businesses and start ups. And ChatBee is the right solution. As Ryan Newman, CEO at ChatBee, analyzes "Without question, "Live Chat" will increase your company's sales by improving your firm's ability to effectively communicate with its customers. If your business has been looking for a way to boost your revenue without having to spend a great deal of money to accomplish it, we are here for you".
ChatBee provides premium quality services that allow the client's potential and existing customers to communicate directly with one of ChatBee's professionally trained Live Chat agents, without the client needing one of their existing staff constantly monitoring the computer. Thus it enables clients to free their staff to do staff that will make their company money.
For further information and to chat with an agent visit http://www.chatbee.com now.
About
ChatBee offers a high-end Live Chat outsourcing system that helps businesses to generate leads, increase sales and improve customer service. Since they are confident in their service they offer free trial and no contracts.