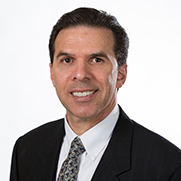 San Diego, CA (PRWEB) March 31, 2014
Kiran Analytics announced today that its Board of Directors has appointed Jim DeLapa Chief Executive Officer and member of the Board of Directors, effective immediately. Mr. DeLapa previously held the position of President of Kiran Analytics.
"There is no better person to lead Kiran than Jim DeLapa," said Dr. Ali Kiran—Kiran's Founder, former CEO, and Chairman of the Board of Directors. "Jim is a proven leader with excellent leadership skills, retail banking industry knowledge, and technology commercialization experience. His vision for how our predictive analytics will help retail banks with branch transformation is exactly what we need as our company enters its next stage of growth."
Since joining the company in 2006, DeLapa has led two major product development initiatives powered by Kiran's predictive analytics technology. These new software products are helping major retail banks hire better talent faster and optimize their workforce. During his tenure as Kiran's President, DeLapa spearheaded the company's move to host its enterprise software products in the private cloud. Most notably, DeLapa was instrumental in signing up two of the top three US retail banks as customers.
"Kiran Analytics is a very special company with a deep understanding of retail banking industry challenges and outstanding solutions driven by predictive analytics to address those challenges. I'm honored to have been chosen to lead the company," said DeLapa. "For Kiran, the opportunity ahead is tremendous. We need to move quickly to deliver significant value for our customers, continue to improve our products, and grow our company with top talent. One of my critical challenges as CEO is to accelerate the pace with which we deliver Kiran's innovative, predictive analytics solutions to our customers. The faster our customers can achieve significant ROI, the faster our business will grow."
"Jim and I have been working together for 12 years. I know that Jim is the ideal CEO to lead Kiran going forward," said Dr. Kiran. "His commitment to excellence is contagious. I've been privileged to work with some of the most talented people in our industry, and I'm confident their commitment to excellence will grow even stronger under Jim's leadership."
About Kiran Analytics Inc.
Kiran Analytics drives intelligent branch transformation for retail banks through the application of predictive analytics, resulting in increased sales, increased service effectiveness and reduced operational costs. Kiran's solutions have been deployed in over 10,000 branches; helping forecast branch staff levels accurately, hire better people faster, and to plan and schedule resources efficiently. For more information, visit http://www.kiran.com.