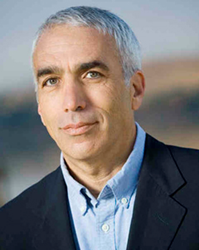 The Innovations In Recovery conference focuses on breaking down barriers, tackling tough issues and defining specific approaches for meaningful and lasting recovery
Nashville, TN (PRWEB) March 27, 2014
Foundations Recovery Network, an innovative behavioral health treatment provider, is pleased to announce a dynamic list of keynote speakers to be featured at the Innovations In Recovery Conference being held in San Diego, CA, March 31 - April 3, 2014 at the Hotel Del Coronado. The national conference brings together leading experts specializing in the treatment of substance abuse and mental health issues.
Bestselling author and journalist, David Sheff will open the conference on Monday, March 31 with an inspiring presentation drawn from both of his bestselling books, Beautiful Boy: A Father's Journey Through His Son's Addiction and Clean: Overcoming Addiction and Ending America's Greatest Tragedy. Both books are inspired and based on his article, "My Addicted Son," which appeared in The New York Times Magazine. The article won a special award from the American Psychological Association for "outstanding contribution to the understanding of addiction." Beautiful Boy was named the year's best nonfiction book by Entertainment Weekly, and it won first place for the Barnes and Noble Discover Award in nonfiction.
Dr. Francine Shapiro, originator and developer of EMDR therapy, will present the afternoon keynote on Monday, March 31 entitled, EMDR Therapy: Identifying and Eliminating the Effects of Trauma and Other Adverse Life Experiences. Dr. Shapiro's groundbreaking work has been designated as an effective trauma treatment by a wide range of organizations, including the American Psychiatric Association and the World Health Organization. She is a Senior Research Fellow Emeritus at the Mental Research Institute in Palo Alto, CA, Director of the EMDR Institute, and founder of the non-profit EMDR Humanitarian Assistance Programs, which provides pro bono training and treatment to underserved populations worldwide.
Noted author and Buddhist teacher, Noah Levine, will provide the afternoon keynote presentation on Tuesday, April 1 entitled Refuge Recovery. He is the author of Dharma Punx, Against the Stream, and The Heart of the Revolution, which describes his journey/ philosophy on recovery. Levine is the founding teacher of Against the Stream Buddhist Meditation Society, with a center in Los Angeles and over 20 affiliated groups around North America, and teaches meditation classes, workshops and retreats internationally.
Mackenzie Phillips closes the conference on Thursday morning, April 3, with her keynote presentation titled The Journey from Sobriety to Recovery. Phillips is an actress and singer best known for her film and television roles in American Graffiti, One Day at a Time, and So Weird. As a troubled teen star, Phillips made several visits to rehab before getting sober. Her struggles with addiction have been well documented in her bestselling book High on Arrival and in the media. She now wishes to use her past experiences to help others and offer hope to individuals who are struggling with substance abuse and addiction.
In total, the Innovations In Recovery conference includes 6 keynote addresses and 28 breakout sessions designed to keep treatment professionals on the leading edge of unique approaches and essential therapeutic skill sets. This national conference focuses on breaking down barriers, tackling tough issues and defining specific approaches for specialty populations.
For more information about the conference or to register please visit:
http://www.FoundationsEvents.com
About Foundations Recovery Network:
Headquartered in Nashville, TN, Foundations Recovery Network (FRN) is one of the premier organizations for treating those with co-occurring addiction and mental health disorders. FRN's treatment facilities include Michael's House in Palm Springs, CA; The Canyon in Malibu, CA; La Paloma in Memphis, TN; Black Bear Lodge in Sautee, GA; as well as full-service outpatient treatment centers in Atlanta, GA; Santa Monica, CA; Memphis, TN; Nashville, TN; San Francisco, CA; and Palm Springs, CA.
All Foundations Recovery Network treatment centers practice a system of care that treats co-occurring disorders in a fully integrated approach for lasting recovery.
For more information, please visit http://www.foundationsrecoverynetwork.com.