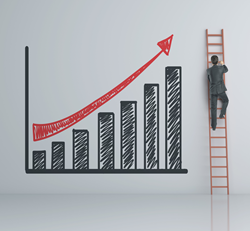 Retailers can optimize inventory, manage staff, cut costs, improve operations and provide a superior shopping experience without sacrificing any of the profitability.
(PRWEB) March 27, 2014
LS Retail, a leading global provider of integrated solutions for the retail industry, offers its latest innovations to help store owners overcome setbacks and achieve maximum efficiency. LS Retail's software solutions are specifically designed to meet the needs of various segments within the retail industry, including fashion/apparel, electronics, food/grocery, and department stores.
Using innovative products and services from LS Retail, retailers can improve their IT systems and create a superior shopping experience for customers.
One of the main advantages offered by LS Retail are the all-in-one software applications, integrating features and operations that are generally covered by a few different IT systems. By streamlining different functions performed by retailers, LS Retail software solutions give full control over what's happening in the store and throughout the supply chain, from the point of sale (POS) terminals, store and inventory management, all through the use of a single application. This also means that retailers can optimize inventory, manage staff, cut costs, improve operations and provide a superior shopping experience without sacrificing any of the profitability. Multiple sales channels, including mobile and e-commerce are all controlled within the integrated system.
Retailers that use several different platforms and devices to manage various tasks may end up experiencing data inconsistencies and costly mistakes that impact sales statistics and brand image. With a single application the speed of service and customer satisfaction can increase while reducing costs and risk of data inaccuracies. In today's complex retail environment, customers' expectations are higher than ever and in order to gain loyalty and repeat business, retailers must exceed their demands.
The perceived standard among today's shoppers is that shopping should be effortless regardless of whether it is done online or in the store. At checkout, LS Retail's POS solutions allow data to be automatically shared between the various shopping channels, a concept referred to as "omni-channel distribution". Omni-channel solutions give retailers real-time data about customers and their shopping history, no matter which channel the original transaction came from. They also enable retailers to manage store offers and promotions across multiple channels and touch-points, allowing them to communicate with shoppers effectively and reward customer loyalty.
Store owners can use key metrics and analytics captured by the system to make decisions based on accurate, up-to-date information. Information collected and stored includes sales, customer profile and purchase history, loss prevention, inventory, and finance, used in reporting to evaluate item profitability by store, hourly sales statistics by POS terminal, and advanced basket analysis that determines which items are frequently purchased together.
For more information on LS Retail or any of its innovative product solutions, go to: http://www.lsretail.com.
About LS Retail
LS Retail, headquartered in Reykjavik, Iceland, is a leading developer of software solutions and services serving the retail and hospitality industries, based on the Microsoft Dynamics platform. With more than two decades of experience, LS Retail has been developing software solutions to make the shopping and dining experience a pleasure worldwide. LS Retail solutions help businesses around the world increase revenue, build loyalty, reach new customers and lower their costs of operations. LS Retail solutions have been installed by 2,750 companies with 46,000 stores operating 109,000 POS terminals worldwide.