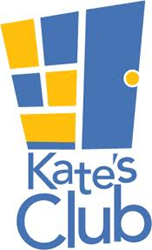 The Spirit of Kate's Club Gala is Kate's Club's signature fundraising event, attended by more than 600 donors and supporters.
Atlanta, GA (PRWEB) March 27, 2014
On Saturday May 17, 2014 Kate's Club, an Atlanta-based non-profit established for children who have lost a parent or sibling, will host the Spirit of Kate's Club Gala. The event, which will be held at the Loews Atlanta Hotel, is expected to raise $150,000 for its therapeutic programming that helps children cope effectively with their grief. The annual gala will honor Hala Moddelmoog, Ryan Cameron and Jordan Karem with a Spirit of Kate's Club award for their efforts in helping fulfill the vision of creating a world in which it is okay to grieve. This year's event will be emceed by Mara Davis, co-host on Atlanta Eats TV and host of Atlanta Eats Radio on 640 WGST.
Hala Moddelmog became the first female president and CEO of the Metro Atlanta Chamber in January 2014 following a long and successful career in the corporate and non-profit sectors. As a seasoned community leader, Hala is thrilled that the Atlanta community has Kate's Club, where children do not have to feel alone or different due to their grief. Having lost her own mother at 17, she truly believes that comfort and counseling and love during a time of loss can make an enormous difference in one's future happiness and productivity as an adult.
Ryan Cameron is the morning show host for V-103, voice of the Atlanta Hawks, and founder of the Ryan Cameron Foundation. Ryan is a long-time supporter of Kate's Club and is one of our biggest champions in media. He shares the Kate's Club mission with his audience and has opened up his entire show to discuss grief, inviting the program staff of Kate's Club to participate.
Jordan Karem is this year's Kate's Club Child Champion. Jordan, age 14, has been active member of Kate's Club since her father died three years ago. Jordan has been a willing ambassador for Kate's Club by publicly sharing her story so that others may benefit from her experiences. Jordan is also a leader in the Clubhouse, is quick to befriend new members, and has developed close friendships with other Kate's Club members.
The Spirit of Kate's Club Gala is Kate's Club's signature fundraising event, attended by more than 600 donors and supporters. This night will feature live entertainment, cocktail hour, seated dinner, silent and live auction, and dancing. To purchase tickets to the event, visit https://katesclub.tofinoauctions.com/gala2014/register/ticket_sales. All proceeds benefit Kate's Club and are tax deductible.
About Kate's Club
Founded in 2003, Kate's Club is an Atlanta‐based non‐profit organization whose mission is to empower children and teens facing life after the death of a parent or sibling. Kate's Club provides social and emotional grief support services to children ages 5 – 18 in metropolitan Atlanta and surrounding areas, at no cost to the child's family. By creating friendships with kids and young adults that share the experience, Kate's Club guides children through their grief journey in a comfortable, safe, and uplifting setting.
For more information on programs or to refer a grieving child to Kate's Club, please visit http://www.katesclub.org.