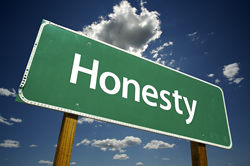 I need to learn to keep my mouth shut.
Anchorage, Alaska (PRWEB) March 26, 2014
Lynne Curry, Ph.D., SPHR (CEO of The Growth Company, Inc.) has over 30 years of experience in management consulting and frequently receives questions from clients regarding situations in the workplace. Today, Dr. Curry releases an article directed toward employees that have strong opinions with little understanding of "tact" in the workplace.
Dr. Curry received an email from a client, "I need to learn to keep my mouth shut. A lot goes on in my company that I want to comment on but don't. People are way too sensitive and so I'm forced to bite my tongue."
"This morning I couldn't stop myself and at a staff meeting I let my supervisor have it. I didn't say anything other than the truth, but that was too much for her. After the meeting, she called me into her office and told me I needed to learn to be solution-oriented and positive rather than blaming and negative."
"I said I got the point and I'd just keep my mouth shut. She said that wasn't what she wanted, that she was OK hearing my ideas but I need to give my opinions without slamming her or others. I told her I just called things as I saw them. She then gave me a short lecture on diplomacy. I said, 'Okay, I'll just keep my mouth shut.' Now, I'm afraid if I do say something, I could get fired."
Read on to find out how Dr. Curry responds…
CLICK HERE to read the full article.
The Growth Company, Inc. is a Human Resource and Management consulting firm specializing in soft skills training, facilitation and mediations as well as investigations, coaching and manual/policy write ups and re-writes.
The Growth Company, Inc. was established in 1978 and is one of the longest lasting consulting firms in Alaska. For further information about The Growth Company or Dr. Lynne Curry click here. The Growth Company also has a Workplace Coach Blog, where Dr. Lynne Curry and other HR professionals post about everyday situations that a manager or supervisor may come across. They provide insight and the correct way to approach and handle these situations.