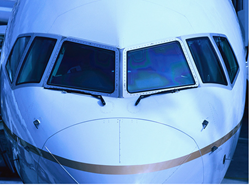 The Nationwide Accident Insurance Coverage Plan for Visitors is a cost effective essential cover for anyone traveling to United States
Orlando, FL (PRWEB) March 27, 2014
The India Network Foundation, a US-based nonprofit and sponsor of visitor health insurance plans, announces a new accident-only coverage plan. The Accident Insurance Policy, underwritten by Nationwide Life Insurance Company of America, provides excellent benefits for accident-related coverage at nominal premiums. Over the years, India Network members have requested an insurance plan with accident-related coverage along medical evacuation, repatriation, baggage loss, trip interruption, and dental coverage. The Nationwide Accident Coverage Plan is designed to meet our members' needs by offering the valuable coverage and benefits of a PPO plan for visitors.
The Nationwide Accident Benefit Health Insurance Plan provides coverage for all age groups (0-85 years old) with policy maximums ranging from $50,000 to $100,000 and a deductible of $250. The accident coverage plan also comes with several additional benefits that are not available in other plan offerings. For example, the accident coverage plan provides one million dollars of life time coverage per insured individual, emergency dental coverage, trip interruption coverage, emergency medical evacuation up to $25,000 per period of coverage, emergency reunion, return of minor children, baggage loss, and a very limited sickness benefit of $10,000 during the trip.
One unique feature of the Nationwide Accident Insurance Plan is 100 percent coverage of medical expenses related to an accident after the $250 deductible. There is no out-of-network penalty in this program, helping visitors to choose the best of both worlds – network and out of network, same payments are accorded.
Dr. KV Rao, India Network Foundation President, commented, "The accident coverage plan has affordable rates as low as $50 per month and is ideal for those visitors who maintain healthy lifestyle and require only accidental insurance coverage. It is the best plan choice for individual visitors, business groups, students, temporary workers, and L1 visa professionals who would be in the United States for few days with no medical problems."
The India Network Accident Insurance Plan underwritten by Nationwide is just one example of India Network's innovative approach to healthcare coverage and commitment to provide the most options for its members. Recently, India Network has developed and launched their Online Enrollment Tool, which makes it even easier for anyone with internet access to apply for coverage and instantly receive a certificate of health insurance coverage.
India Network Foundation also sponsors several projects in elementary education in India. The Donate a Map Set project is a program designed to help thousands of schools with latest maps of World, India, and the State. Everyone is encouraged participate by completing the 'Donate a Mapset Online form" to help a school in India.
About India Network Foundation
India Network Foundation, established as a US non-profit organization, has been helping the Asian Indian community in North America with programs and grants to academics from India for more than two decades. India Network Foundation sponsors visitor health insurance to tourists, students, temporary workers (H1 visa holders) and their families.
For more information visit http://www.indianetwork.org
About India Network Health Insurance
India Network Services is a US based company that administers visitor health insurance to transition residents, tourists, students, temporary workers and their families. Visitor medical plans are offered for all age groups (0 - 99 years old) with accident only coverage, fixed coverage, comprehensive coverage and with pre existing condition coverage. India Network Services also offer scheduled benefit plans for US Citizens and Green Card holders under the age of 64 from various domestic companies.
For more information visit http://www.kvrao.org