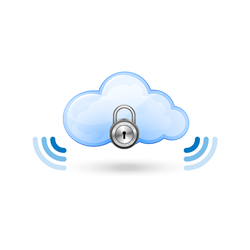 Direct messaging allows seamless and fast communication between imaging centers and referring staff for exchanging reports, images or any referrals."
Alpharetta, GA (PRWEB) April 23, 2014
The D1 Suite by DigitalOne now offers more enhanced features and integrated communication capabilities. Radiology centers can now send results with images and also receive orders from the referring community's Electronic Health Records (EHRs), Health Information Exchanges (HIEs) and Health Information Service Providers (HISPs), thereby enhancing communication and control.
DigitalOne Reports is a leading provider of connectivity solutions and radiology imaging software to radiology centers and referring physicians. Direct Messaging Service is the latest addition to its D1 suite of online and offline connectivity solutions that are tailor-made to make health operations for both referring physicians and radiology centers more efficient and cost effective.
Compiled using the Nationwide Health Information Network standard for healthcare communication, the direct messaging service offered by D1 suite not only enhances interaction, optimizes IT investment and allows referring community as well as imaging centers to improve efficiency and meet their respective Meaningful Use (MU) Stage 2 requirements.
According to Mr. Raghu KV, CTO at DigitalOne Reports, "Direct messaging allows seamless and fast communication between imaging centers and referring staff for exchanging reports, images or any referrals." He emphasized on the advantages that the suite offers with its direct messaging service, especially for enhancing patient care in emergency situations. "Instead of waiting for hours to get the information manually from the RIS or EMR vendor via mail or fax, the required patient data is automatically updated into the physician's EHR which enhances operational efficiency and cuts down on time and resources. D1 suite is a direct platform to connect, collect and exchange information and a convenient option for referring physicians and imaging centers who wish to optimize services and patient care."
DigitalOne is an industry-leading name for over 20 years when it comes to development of healthcare software solutions particularly for radiology centers. Committed to increase ROI and enhance communication between imaging centers, hospitals and vendors, the interactive healthcare solutions by DigitalOne are utilized by renowned imaging centers around the country.
Currently, DigitalOne has a nationwide presence in imaging center clients across the country, ranging in size from one location performing 5,000 studies to multiple locations in multiple states performing over 650,000 studies annually.
About DigitalOne Reports
DigitalOne Reports has been developing healthcare software for over 20 years, and over time has emerged as an industry leader focused on efficiency and effectiveness. The DigitalOne D1 Suite includes a variety of features for referring physicians and imaging centers alike. Their tools have streamlined businesses across the country, providing lower costs for managers and better time management for employees.
For more information, call 678-456-0345 or visit http://www.digitalonereports.com/.