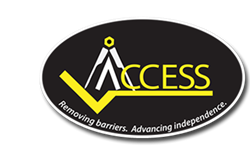 Throughout the past few years, demand for these products has definitely been n the rise.
Cudahy, WI (PRWEB) March 27, 2014
All About Access - According to the US Census Bureau, of the 69.6 million families in the United States, 20.3 million of them have at least one member with a disability. There are currently an estimated 10.7 million people ages 6 and older that need personal assistance with one or more activities of daily living and 2.7 million individuals over the age of 15 who use a wheelchair.
These surprising facts support the increasing demand for accessible bathroom tub and shower products that not only facilitate tasks of daily living among the disabled, but create a safe and secure environment in which to live more independently.
All About Access recognizes the ever-increasing need to supply innovative products that specifically address the needs of this growing population of disabled individuals. "Our partnership with Best Bath Systems enables us to offer accessible bathroom products that are functional, durable as well as attractive," said Jon Tevz, owner of All About Access. "We have great confidence in their line of bathroom products. Many of their newer introductions offer the visual appeal of tile with the ease of vinyl for fast installations. This gives many of their bath systems a significant cost advantage over other options."
Products from Best Bath Systems range from walk-in tubs and spas to walk-in/roll-in showers and barrier-free showers with low-step thresholds, non-slip pans and heavy-duty wall construction. Other accessory products include safety bars, hand-held showerheads, seats, soap dishes, water stopper and thresholds and shower curtain rods. Best Bath complements their line of accessible bathtubs and shower systems with a host of design options to suit the unique style and décor of the buyer.
In addition to in-home applications, All About Access supports installation of Best Bath accessible bathing products to assisted living facilities, commercial buildings and housing authorities. All products designed for these facilities meet federal and state bathroom safety and accessibility guidelines.
"Throughout the past few years demand for these products has definitely been on the rise," reports Tevz. "We have experienced a huge uptick in orders since introducing new Best Bath Systems products earlier this year. Consumers are especially demonstrating a growing interest in products that not only perform well, but also look nice. Bath products that look institutional simply do not go over well in the home any longer."
All About Access is an accessibility product dealer with two locations in Cudahy, Wisconsin and Bensenville, Illinois. The company sells and installs residential elevators, vertical platform lifts, patient ceiling lifts, stairlifts and other bathroom and home accessibility products throughout the Southeast Wisconsin, Northern Illinois and Northwest Indiana areas.
For more information, call toll free 800-454-3828 or visit http://www.accesselevator.net.