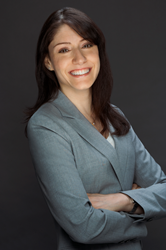 New York, NY (PRWEB) March 27, 2014
Cynopsis Sports is proud to announce that one of the industry's most distinguished executives, Christina Miller, SVP, Turner Sports programming, marketing and business strategy, and SVP and GM for NBA Digital, will be honored at the third annual Cynopsis Sports Media Awards Breakfast on April 17 at The Yale Club in New York City. Miller and other distinguished honorees will be joined by dozens of finalists who are competing for signature sports business awards presented by the daily sports business publication. This year, the participating sponsor of the event is Electric Sheep.
The 2014 Navigator Award will be presented to Turner Sports and NBA Digital's Senior Vice President & General Manager, Christina Miller, for the innovations and growth surrounding Turner Sports and the NBA's portfolio of multimedia properties. The continued success of Turner Sports, along with the league's digital products including NBA TV, NBA.com, NBA Mobile, NBA League Pass, WNBA.com and NBADLeague.com has not only offered fans new, creative ways to engage with sports content, but also allows the company to continually develop fresh ways to work with leagues, distribution partners, advertisers and marketers.
"Christina's work for Turner Sports and NBA Digital created a banner year for those platforms, with unprecedented spikes on television, sponsorship as well as digital. We are thrilled to honor her work with this year's Navigator Award," said Chris Pursell.
General categories for the April 17 breakfast include awards for the year's best work in live coverage of a sporting event, apps, new sport show, fantasy game, live stream presentation and marketing campaign. Judges spanned the sports industry and included executives from networks and leagues alike. The full list of finalists and categories can be found here: http://www.cynopsis.com/event/cynopsis-sports-media-awards/.
For registration questions, please contact Pete Romas at pete(at)cynopsis(dot)com or you can register online here. For advertising or sponsorship information, contact VP of Sales and Marketing Mike Farina at mike(at)cynopsis(dot)com.
About Cynopsis Media
Cynopsis Media is a division of Access Intelligence LLC. The Cynopsis Media family of products includes Cynopsis, Cynopsis Digital, and Cynopsis Sports daily e-publications, weekly Cynopsis Kids and Cynopsis: Classified Advantage e-publications, Special eReports, Event/Summits, the industry's most robust job classifieds and more. Visit Cynopsis.com.