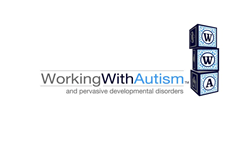 Los Angeles, CA (PRWEB) April 08, 2014
April is Autism Awareness month, and Working With Autism (WWA) is celebrating by joining forces with The Yogurt Shoppe to hold a fundraising event geared for families and children of all ages. This will be a chance to raise money in support of autism research, connect families with each other, and circulate information about resources for autism. Guests can expect food trucks, cotton candy, games, and incredible raffle prizes, such as fine art, gift baskets, and a fabulous bike from Helen's Cycles.
"We are thrilled to reach out and involve the community in our efforts to increase autism awareness. We have planned a day of fun filled activities for families, and kids of all ages, all for a worthy cause." Jen Sabin, Executive Director.
Local businesses are lending their support to this event by sponsoring many of the day's games and activities. They include GNW Evergreen Insurances Services, the Riviera Country Club, Paramount Pictures, iRYZE, Juice Crafters, Kier Design, Jamie Geller Jewelry, Marc Michel Eyewear, Carly K, Elyse Walker and Meche Salon.
The event is open to the public, and all donations will go towards the 2014 Walk Now for Autism Speaks event. WWA has been an active supporter of and a participant in the annual Walk Now for Autism Speaks for 10 consecutive years, during which time they have raised over $75,000. Autism Speaks is the world's leading autism science and advocacy organization, and funds research into the causes, prevention, and treatment of Autism Spectrum Disorders (ASDs), and raises awareness about the needs of individuals with ASD and their families. To attend, please go to WWA's Facebook page and reserve a spot.
About Working With Autism Inc.
Working With Autism is a leading organization specializing in the treatment of autism. The agency's goal is to provide each child with the resources necessary to successfully achieve functional daily living skills, appropriate peer relationships, and placement in an appropriate school environment.