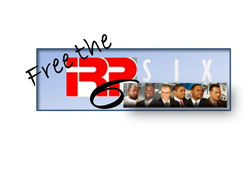 Freedom of religion, freedom of the press, freedom of person under the protection of the habeas corpus; and trial by juries impartially selected, - these principles form the bright constellation which has gone before us - Thomas Jefferson
Denver, CO (PRWEB) March 27, 2014
According to a study by Pew Research Center (Center for the People and the Press) released in 2013, when researchers asked about the independence of news organizations, "...75% (of respondents) say that they (news organizations) are influenced by powerful people and organizations." (http://www.people-press.org/2013/08/08/amid-criticism-support-for-medias-watchdog-role-stands-out/). Pew also reports that regarding the press's news judgment, respondents to the research say, "In determining what news is fit to report on...news organizations focus on unimportant stories (65%) rather than on important ones (28%). (http://www.people-press.org/2013/08/08/amid-criticism-support-for-medias-watchdog-role-stands-out/).
"A Just Cause has been reaching out to the mainstream media since 2010 regarding the IRP6 case", says Sam Thurman, A Just Cause. "At minimum, we believe this is a case that warrants an investigation by the DOJ. Just by issues being raised in the appeal regarding allegations of Fifth Amendment violation and the denial of expert witness testimony (D. Ct. No. 1:09-CR-00266-CMA), one would think that the investigative unit of a media organization would jump all over it, but the case has gotten virtually no attention in a large media market like Denver (where the IRP6 case was handled)", asserts Thurman. "You have to wonder why the media has been closed-lipped about the IRP6. It gives merit to findings published by Pew", states Thurman.
The IRP6 case concerns an African-American company (IRP Solutions Corporation) in Colorado that developed the Case Investigative Life Cycle (CILC) criminal investigations software for federal, state, and local law enforcement. The company was raided in 2005 by federal investigators alleging wrongdoing by company executives. The IRP6 (Kendrick Barnes, Gary L Walker, Demetrius K. Harper, Clinton A Stewart, David A Zirpolo and David A Banks) were convicted in 2011 after being accused of mail and wire fraud. (D. Ct. No. 1:09-CR-00266-CMA). The IRP6 have been incarcerated for 20 months in federal prison in Florence, Colorado while their case is under appeal.
"Over the past few years A Just Cause has organized protests, launched petitions on Change.org, set up letter writing campaigns, reached out to Congress, blasted Twitter and Facebook, and appeared on countless online radio shows, but the main media still hasn't pick up the story. Why", asks Thurman. "Even the most recent event organized by A Just Cause got no attention from the Denver media, and it involved over 100 supporters of the IRP6 protesting in downtown Denver against the induction of Judge Christine Arguello into the Colorado Women's Hall of Fame", recalls Thurman. "The group was protesting Judge Arguello's handling of the IRP6 federal criminal case", shares Thurman. Court records show that Judge Arguello sentenced the IRP6 to seven to eleven years in federal prison. (D. Ct. No. 1:09-CR-00266-CMA; Case Nos: NO. 11-1487, Case Nos. 11-1488, 11-1489, 11-1490, 11-1491 and 11-1492)
Court records show that, among several points under appeal, Attorneys for A Just Cause are petitioning the courts to release over 200 pages of court transcripts from the IRP6 criminal proceedings that are deemed critical by the defense for their appeal. Court records from the criminal trial of the IRP6 show that Court Report Darlene Martinez admits to omitting over 200 pages of the transcript, and that Federal Judge Christine Arguello did not release the omitted pages. According to court records Judge Arguello stated, "First of all, the unedited version (of the transcript) cannot be used for any purpose... how many pages is it?" Martinez affirms, "Over 200 pages." Judge Arguello further states, "Over 200 pages...for no purpose that I can see that would be served by having that at this time." "I am not going to have an expedited, and unedited version (of the transcript) delivered to the defendants (IRP6)", concludes Arguello. (D. Ct. No. 1:09-CR-00266-CMA, October 2011, Court transcript pages 2062 -2063)
"In addition to the recent protest held in downtown Denver, a year to the day A Just Cause organized a rally in front of the office of Senator Michael Bennet in hopes of bringing attention to the case, but Denver media was a no show", states Thurman.
"With a story of this magnitude, why hasn't the national media carried this story," ponders Ethel Lopez, A Just Cause. "A year ago A Just Cause held a protest in front of Senator Michael Bennet's (D-Colorado) office in Denver, we had over 100 people marching, and there are two major network affiliate stations right around the corner, but none of the Denver broadcast stations covered the story", emphasizes Lopez. "A story with six pro se defendants in a federal trial involving major agencies of the government like the Department of Homeland Security and the FBI and major media doesn't cover it... that is unbelievable," exclaims Lopez.
The case of IRP Solutions (IRP6) is currently under appeal. (US District Court for the District of Colorado, Honorable Christine M. Arguello, D. Ct. No. 1:09-CR-00266-CMA; Case Nos: NO. 11-1487, Case Nos. 11-1488, 11-1489, 11-1490, 11-1491 and 11-1492).
For more information about the story of the IRP6 or for copies of the legal filings go to http://www.freetheirp6.org. Appellate Court panel includes the Honorable Senior Judge Bobby R. Baldock, Honorable Judge Harris L. Hartz, and Honorable Judge Jerome A. Holmes.
Related press releases: http://www.a-justcause.com/#!press-release/c21pq