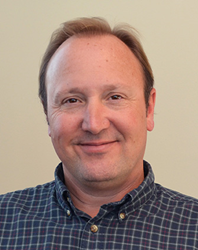 It's a great honor to be work with organizations of such a high caliber and reputation. Organizations like the VPPPA and NSC truly make a difference.
Salt Lake City, UT (PRWEB) March 27, 2014
BROWZ LLC is pleased to announce the appointment of Pat Cunningham to the Voluntary Protection Program Participants' Association (VPPPA) education committee. Pat's appointment took place on March 17, 2014.
Founded 1985, the VPPPA provides occupational safety, health and environmental leaders with networking and educational offerings, up-to-the-minute legislative information, industry advancements, preferred vendors and consultants dedicated to VPP, mentoring opportunities, professional development and volunteer opportunities. The education committee will provide guidance, strategy and direction on educational opportunities for our members and non-members with respect to VPP and the OSHA challenge.
"I would personally like to congratulate Pat," said BROWZ CEO, Elaine Beitler. "We are so pleased with his most recent accomplishment. Pat is a true professional and very respected in the safety industry. I believe the growth of this organization is a direct reflection of the caliber of safety minded employees that work at BROWZ. Contractor management has it challenges, and it's our employees like Pat who provide the expertise to help our global clientele be successful."
"The BROWZ Safety Guy" as Cunningham is known, has a Masters in Occupational Health & Safety Management and over 25 years of experience in the field of safety. In addition to his appointment to the VPPPA Education Committee, Pat is also a Delegate to the National Safety Council. He addresses common challenges that site operators face when implementing a contractor safety program managing the employees of third-party contractors and provides expertise in the areas of health and safety.
When asked about the accomplishment Cunningham said, "It's a great honor to be work with organizations of such a high caliber and reputation. Organizations like the VPPPA and NSC truly make a difference. Every day I wake up excited to go to work at BROWZ, because I know I have an opportunity to reinforce the message of safety as we develop and implement best-in-class, Supply Chain Safety Solutions. I guess you could say it's a safety guy's dream come true!"
---
About BROWZ LLC:
BROWZ is the leading solution for comprehensive supply chain risk mitigation and contractor prequalification. Its fully configurable solution simplifies the exchange, verification, and maintenance of critical data between clients and their supply chain, while adapting to the client's unique business needs. Delivered as a software-as–a-service (SaaS) solution, BROWZ functions as a central, web-based data repository for all supply chain prequalification and compliance information, and is available 24/7 and in multiple languages anywhere around the world. Through a combination of compliance best practices, technology, and service, BROWZ addresses supply chain compliance needs related to insurance and risk, environmental health & safety, corporate social responsibility, financial stability, supplier demographics, employee level management, security, and much more. For more information, visit http://www.browz.com.