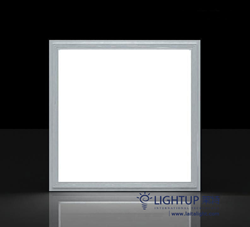 (PRWEB) March 27, 2014
LED panel light is ideal for offices, hospitals, restaurants and more. Today, LIGHTUP LED introduced its popular 6060 LED panel light to its clients worldwide. The company promises to give its customers the best shopping experience on its website.
The new panel light is one of the most popular lighting models from this company. The model is 60CM x 60CM in size, and it is available in 36W (2800LM) and 48W (3600LM) in power consumption. Its longevity is estimated at minimum 50,000 hours of continuous operation. The company is to provide cost-effective and efficient lighting solutions to its customers worldwide.
On the company's official website, people can find many new models of LED lights. The company has recently launched a promotion of LED lights, and all its products are now offered at discounted prices. It strives to apply new technologies to better improve product quality. Contact LIGHTUP LED for more information.
About LIGHTUP LED
With over 8 years of experience in the lighting industry, LIGHTUP LED (Zhongshan Guzhen LIGHTUP International Technology Co., Ltd.) is a professional lighting manufacturer and retailer. The company is located in Guzhen, the "Silicon Valley" of China's LED industry. They focus on the R&D and manufacturing all types of LED lights. Great product quality, premium customer service and competitive pricing are the reasons for many customers worldwide to choose LIGHTUP LED.
For more information about LIGHTUP LED and its LED panel lights, please visit: http://www.laitalight.com/Products/led-ceiling-panel-light.html