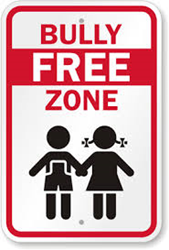 Bullies are certainly no reason to miss out on the fun of summer camp.
Boyd, WI (PRWEB) March 27, 2014
Just about everybody loves summer camp! That's why summer camps are filled with diversity. Despite our similarities, everyone is quite different as well. Everyone comes from their own, separate worlds—even brothers and sisters who grew up under the same roof are different.
Sometimes differences with other people can collide undesirably. Bullying is often a problem encountered in school, but it can certainly happen at camp too.
The possibility of bullying at camp may deter some kids from wanting to go at all. But camp is full of memories that will last a lifetime. It would be a shame to miss out on such a great opportunity because there's a chance of encountering a bully.
Instead, just learn how to handle one. "Bullies are certainly no reason to miss out on the fun of summer camp," says Ed Holand, President of the online summer camp retailer, Everything Summer Camp. Take a look at these suggestions from Everything Summer Camp for handling a bully:
1.) First of all, knowing when and where a bully may try to strike is important because being ready for it is half the battle. Bullies will typically strike when a counselor isn't around like in the showers or in the bunks after lights out. Being ready for a bully means remaining calm.
2.) The best response to give a bully is the lack of one. Ignore them. Walk away. Or just tell them that you don't care about what they have to say. Bullies want to control the emotions of their victims. Show them they can't and they tend to lose interest.
If a bullying problem involves physical force, it's very important that the victim finds some way to protect him or herself. Be sure to tell a counselor or some other adult about any threats or assaults that transpire. Adults have a way of solving the problem and can usually do so without it leading back to the victim.
3.) Lastly, it always helps to flip the script. Instead of seeing bullies as villains, try seeing them for what they really are: a miserably frustrated kid who wants to make others feel just as miserable as they do. Don't allow it to happen.
It's true that these three pointers are all easier said than done—but staying calm and in control of one's own emotions will truly defeat a bully. Summer camp is meant to be fun for everyone, so don't allow a bully to put a damper on any camp stay and have a good time!
About Everything Summer Camp
Everything Summer Camp has been helping kids get ready for summer camp since 1987. Their wide selection of camping gear includes camp trunks and other camping supplies. Top selling items include water bottles, cot-sized bedding, rain jackets, insect repellent, iron on labels, and more. Known for their customer service and fast shipping Everything Summer Camp is recommended by more camps than any other camp outfitter.
Visit http://www.EverythingSummerCamp.com to learn more about camp footlockers, name labels, duffel bags, and camping supplies.