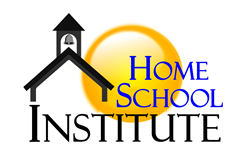 The Home School Institute wants to hear all of the stories that parents are willing to tell, good or bad, about public schools...
Englewood, CO (PRWEB) March 28, 2014
Literally every day the media carries stories about how the public schools are failing the children. These stories tell of children who have been bullied, sexually abused, arrested for absurd things like burping and doodling, poisoned in some way by the school environment, coerced to take mind-numbing drugs by the schools themselves or who have committed suicide because of how intolerable school became. Stories about children living in constant fear, or being humiliated and/or physically punished by teachers or school staff, or being indoctrinated to specific political and religious ideologies, rarely make it to the news but appear to have reached epidemic proportions. The Home School Institute (HSI) wants to hear all of the stories that parents are willing to tell, good or bad, about public schools in order to get to the bottom of the debate once and for all—Can the public school system be saved or should it be?
The HSI is asking parents who would like to submit their stories to be as specific as possible about what happened to their child, how old the child was at the time, what the school did after the incident and what long term effects, if any, that the child has experienced because of it. The HSI wants all parents to understand that all stories will remain completely confidential and no story will be cited in the final report without express permission. Even then all names will be changed to protect the innocent.
Any success stories that parents want to submit should detail why they believe their school was specifically responsible for the child's success and they should ask themselves if there is any chance that the child would have been successful even without the school.
All submissions should be sent via email to mystory(at)homeschoolinstitute(dot)com or by mail to 333 W. Hampden Avenue - Suite 420-D, Englewood, CO 80110. Parents should indicate in any submission whether they would like to receive a free copy of the final report of findings once it is available.
About the Home School Institute
The Home School Institute is a research organization that helps to develop resources for homeschoolers. Other current projects that the HSI is pursuing include finding viable alternatives to standardized testing, fact checking curriculum materials, and completing work on what will be Homeschool—The Game. It was founded and is run by the Weston family, a veteran homeschooling family of seventeen years. The Institute works to provide all parents with as much information as possible about what they need to know pertaining to education and the public schools. To obtain more information, please visit the website at http://www.HomeSchoolInstitute.com or on Facebook.