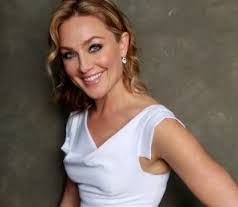 Los Angeles, CA (PRWEB) March 29, 2014
Actress Elisabeth Rohm, "Guncles" Scout And Bill Masterson, Brenda Strong, Actor Jason Patric Share Journey To Parenthood
Fertility Planit LA 2014 is the first event of its kind, helping people explore all of their options for having children and finding the right partners -- April 4th and 5th, 2014 in Los Angeles, AT UCLA.
Millions of same sex couples and singles are creating families through donors, fostering, adoption, surrogacy and co-parenting. They are inspired by the 200+ experts and celebrities speaking out and sharing personal stories at Fertility Planit.
Dan Savage, Dan Bucatinsky and Shonda Rhimes shared their journeys to parenthood via adoption the first year. This year we've gathered even more celebrities, experts and sponsors to share information and inspiration -- like TV's The Guncles, Brenda Strong, Marianne Williamson, Elisabeth Rohm and Alec Mapa.
Hot Button Topics Include: Single Dads by Choice; finding Career/Motherhood Balance; Co-Parenting 101; Family Equality; Integrative Medicine; Innovation Space Modern Families Tech Start-ups; Fostering to Adopt; Creating an LGBT family; Open Adoption; Male Infertility; Parentage Agreements; Children Through Surrogacy; Donor Siblings and much more - Fertility Planit has it covered.
Major Sponsors include: Family Equality Council; Conceivable.com; Ferring Pharmaceuticals; California Fertility Partners; The Bump, California Cryobank, HRC Fertility, Southern California Reproductive Center, and the Los Angeles Gay and Lesbian Center.
The two-day event will take place Fri-Sat, April 4-5th at UCLA – welcoming 200+ leading experts, celebrities and sponsors representing health, wellness, fertility, family planning and family equality services. Speakers/panelists include:

TV Producer Bryant Huddleston on becoming a Single Dad by Choice
Actress Elisabeth Rohm on her journey to motherhood via IVF and her book "Having the Child I Always Wanted (Just Not As Expected)"
Rachel Hope and Ivan Fatovic on Co-Parenting and new forms of Partnered Parenting
TV's "Guncles" Bill Horn and Scout Masterson on Open Adoption and Birth Moms
Author/Congressional Candidate Marianne Williamson on Family Equality
Equality California's Alice Kessler on Anonymous Donors
Comedian Alec Mapa (director of award-winning film Baby Daddy) on fostering to adopt
Carla Lundblade and her 12-year old son on bonding with Donor Siblings
Actress Brenda Strong will lead a session on the environment and its impact on our fertility, and a wellness /yoga session
Alice Crisci on getting pregnant with embryos she had frozen before undergoing chemotherapy
Model and TV Host Tomiko Fraser Hines on being pregnant with Donor Eggs
TV Producer Bryant Huddleston on becomng a Single Dad by Choice
Actress/Comedian Cocoa Brown from The Single Moms Club on being a Single Mother
Actor Jason Patric on Father Rights
Dr. Habib Sadeghi (Gwyneth Paltow's mentor and integrative medicine doctor)
Fertility Planit takes place Fri-Sat, April 4-5th, 2014 in Los Angeles, CA at UCLA – it's for people exploring all options for creating families and becoming parents, and for the millions of services, clinics and vendors which serve them.
See more about Founder/CEO Karin Thayer here: http://la2014.fertilityplanit.com/team/karin-thayer/
For more information, the Agenda and a full list of Speakers go to: http://la2014.fertilityplanit.com/,
Attendees can buy tickets here: http://la2014.fertilityplanit.com/get-tickets/
Members of the Press and their audiences may get free tickets by going to: http://la2014.fertilityplanit.com/get-tickets/ -- and registering with promo code FPGUEST for complimentary tickets.
A ticket to Fertility Planit LA 2014 includes:
Access to over 200+ leading experts, celebrities and inspirational voices in health, wellness, fertility, family planning and adoption
Free box lunches
40+ hours of talks and sessions on a wide range of topics related to creating a family
Beauty-Wellness-Pamper Lounge with free treatments and samples on Sat, April 5th at the Show
Free Initial consultations with experts and sponsors of your choice
Large exhibit hall with 50+ booths
Innovation Space with presentations from high-growth, cutting edge start-ups with innovative new products and services for family planning