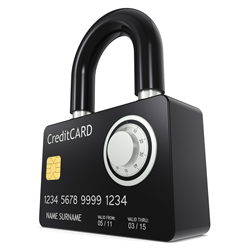 Enhanced PCI Information Security Policy Templates Now Available for Download from the PCI DSS Specialists at pcipolicyportal.com.
Los Angeles, CA (PRWEB) March 27, 2014
Merchants and service providers can now instantly download PCI information security policy templates today from the undisputed leader for PCI DSS security documentation, and that's pcipolicyportal.com. Since 2009, pcipolicyportal.com has helped thousands of business become compliant with the Payment Card Industry Data Security Standards, so turn to the experts today. Download the PCI DSS All-in-One PCI Policies Packet today, which comes complete with the following documentation:

Section I: A step-by-step process for becoming PCI compliant - exclusively authored by industry leading PCI-QSA and payments experts with a focus directly on merchants and service providers needing clear, concise, and simple directions for PCI DSS certification.
Section II: High-quality set of Policies and procedures developed specifically for PCI compliance as required by the PCI DSS standards.
Section III: In-depth PCI DSS information security manual as mandated also by the PCI DSS standards for PCI compliance.
Section IV: Certificate of compliance to be self-awarded upon meeting all requirements for PCI compliance.
Section V: Security awareness training material.
Section VI: PCI DSS project management template.
Immediately download the enhanced and newly revised Version 3.0 PCI information security policy templates today from the PCI DSS experts at pcipolicyportal.com.