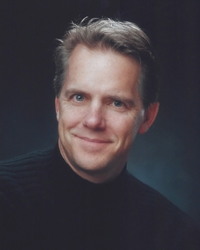 If your customer calls or emails you, there's a chance to resolve the issue. Otherwise angry customers may go online to vent publicly.
Salt Lake City, Utah (PRWEB) March 27, 2014
Online reputation expert Don Sorensen was recently quoted in a Huffington Post Business article about customer rage. According to the 2013 National Customer Rage Study, more customers are mad this year (10% higher than last year's study) and more people are going online to vent. The trend can hurt businesses when customers share their rage online.
Article on Huffington Post Business: http://www.huffingtonpost.com/john-rampton/want-to-save-your-company_b_5025388.html
"I advise businesses to make it easier for customers to complain directly to you via a private phone call or email," said Sorensen, president of online reputation firm BigBlueRobot.com. "If your customer calls or emails you, there's a chance to resolve the issue. Otherwise angry customers may go online to vent publicly."
The study says 56 million American households experienced at least one problem during the past 12 months. Since 2011 the number of people who have gone online to complain about a company has doubled. Even though overall, people are more likely to use the phone, more are going to social networking sites (35%) like Facebook or to a company's website (26%) to complain. At risk to business is potential loss in revenue which the study estimated at almost $76 billion dollars.
Sorensen says businesses make it too hard for customers to address a problem before it escalates. By the time a customer goes through the phone tree, waits on hold for too long, and then gets someone who really can't help them, they get even more frustrated and they'll want some kind of relief. "There is a payoff to posting your bad experience on Facebook. Your friends and family will take your side. They'll feel bad for you and respond right away."
Sorensen says one way to calm the anger is to give customers a chance to complain sooner. Technology can help. Apps such as OwnerListens let customers leave an anonymous review before they leave a business. The business is alerted of any problems and can respond to negative feedback in real time, making it less likely a customer will leave mad.
About Big Blue Robot
Big Blue Robot was founded in 2003 by Don Sorensen, a recognized authority on online reputation management. Sorensen's expertise and insights have appeared in publications such as the New York Times, HuffingtonPost, USA Today, Forbes, and CNN Money. Through his company, Big Blue Robot, he works with corporations and CEOs to improve, protect, repair and manage their online reputations.
Big Blue Robot has developed state-of-the-art online reputation management strategies for companies doing business around the world, in countries including the USA, Germany, Canada, New Zealand, United Kingdom, United Arab Emirates, and France. During the past ten years, Big Blue Robot has helped numerous companies fix their online reputation problems.
More information at http://www.BigBlueRobot.com.