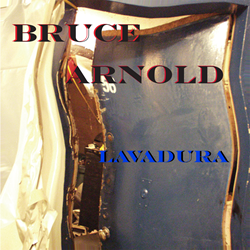 This is where I really started to feel amazed and grateful. You don't usually think of music business companies as being kind hearted.
New York, New York (PRWEB) March 29, 2014
While the drama of rebuilding the material damage caused by Hurricane Sandy still continues, at least one victim can say thank you to support from a surprising place. 
The studios at the Westbeth Artist's residences in lower Manhattan are just yards away from the Hudson River. The massive building which covers a full city block, contained a complex of studios in its huge basement, all of which were flooded right up to the 11 foot ceilings. There were many famous artists and dance companies that had their collections wiped out.  Among those were also musicians who had their recordings studios there, and who lost everything.  
One such victim was Bruce Arnold, owner of Muse-Eek Publishing Company whose studio contained over $150,000 worth of equipment and instruments. The entire studio was a write-off as everything was submerged in a dangerously toxic and slimy brew. Once that had been pumped out a full week later, it was heartbreaking work sifting through what was there, trying to determine if anything was salvageable, and realizing that 95% of it was utterly destroyed. Arnold immediately applied for government aid but found that because his studio was a "business rental" he was not eligible for FEMA relief, and because he had no collateral (his studio was the only collateral he ever had) he was not eligible for aid from The US Small Business Administration (SBA) or New York Business Assistance Inc. Another factor was his debt load, which outweighed his income, even though he had a credit score of 730, and had been paying his credit card debt regularly. 
At that point, Arnold did not know where to turn, and started to despair. "I felt so abandoned, and I kind of froze up and did not know what to do next," recalls Arnold "then a friend sent me a list of foundations I could apply to." Within weeks, Arnold had gotten positive responses from The Haven Foundation, the Mayer Foundation, NYFA (New York Foundation for the Arts) and Music Cares (a subsidiary of the Grammies). With that, hope and energy started to return and Arnold began to contact the makers of the instruments and equipment that had been damaged to see if any of it could be repaired or replaced.  "This is where I really started to feel amazed and grateful. You don't usually think of music business companies as being kind hearted.  But almost every one of the businesses I contacted, evaluated the loss, and offered me replacements at generous discounts, or even in some cases, free of charge!"
With that, and a Kickstarter campaign that exceeded its ask within three days, and an IndieGogo campaign initiated by TrueFire.com, recovery was on the way. Now, a year and a half later, Arnold is up and running again.  He has visited the NAMM show to express his thanks personally to the industry people who helped him, and now it is time to say Thank You publicly. 
Here is the list of those "companies with heart" that were so helpful at a time of great crisis: 
Aguilar Amplification, Apple Inc., Asher Guitars, Avid Technology Inc., Eventide Inc., Fulltone pedals, Fractal Audio Systems, Genelec Speakers, Gibson Guitars, Great River Preamps, Harman, James Gangwer Audio Repair, Josephson Microphones, LaBella Strings, Little Labs, Inc, Mercenary Audio, Music Man Guitars, Musiquip Distribution, Peavey Inc., Royer Microphones, Sennheiser Electronic Corporation, Shure Incorporated, Studio Projects Microphones, Sweetwater, T-Rex Pedals, The Music People, Inc., The Music Zoo, Waves Inc.