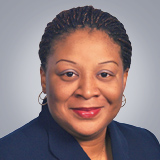 Las Vegas, NV (PRWEB) March 27, 2014
Coast Dental Las Vegas, located just off the Las Vegas Strip at 2047 W. Charleston Blvd., is helping children smile in more ways than one! The recently renovated practice is proud to introduce Coast Kids, specialty dental care for infants through adolescents. Plus, Coast Dental's partnered with Sunny 106.5 to find the cutest kid in Las Vegas. To enter the seventh annual "That Baby" photo contest, click here.
Coast Dental's team of general dentists and specialists offer comprehensive dental care for the whole family. The Charleston Blvd. practice features pediatric dentist Bibiana Ezeanolue; general dentist Nikki Norton; orthodontist Beth Yamashiro; and endodontist Ben Garagozloo, who specializes in comfortable root canals. To schedule a dental appointment or to schedule a free orthodontic consultation, please call (702) 309-0890 or visit http://www.CoastDental.com/LasVegas.
Whether a patient needs a smile check-up or more extensive treatment, Coast Dental can help. There are many options for fixing teeth including fillings, crowns, root canals, bridges, dentures, dental implant restorations, veneers, teeth whitening, and braces. Plus, the team can usually accommodate same-day emergency dental appointments.
Coast Dental accepts more than 200 types of insurance, plus has a number of grand opening special offers available. The first 100 patients who complete treatment valued at $200 will receive a complimentary InteliSonic power toothbrush with built-in UV sanitizer. Patients without dental insurance can receive a complimentary new patient exam or emergency exam. Coast Dental also offers SmilePlus®, which can save patients without insurance up to 70% on their dental costs. Additional offers and details are available at http://www.CoastDental.com. Patient financing and payment plans are available to qualified applicants. For more information, please call the office at (702) 309-0890.
# # #
About Coast Dental
Coast Dental of Nevada, Inc., with its professional associations, is one of the largest providers of general and specialty care in the United States with more than 175 affiliated practices operating as Coast Dental and SmileCare in Florida, Georgia, California, Nevada and Texas. Coast Dental Services, Inc. is a privately-held practice management company that provides comprehensive, non-clinical business and administrative services to its affiliated practices. The company is headquartered in Tampa, Florida. For more information, visit CoastDental.com.
Disclaimers
New Patient Exam & X-Rays Offer: ADA D0150/D0210/0096. Free. $290 value. Excludes panoramic x-ray which may be required ($20). Emergency Exam & X-Ray Offer: ADA D0140/D0220. EMER. $137 value. These offers cannot be combined with insurance, a discount dental plan or SmilePlus and they expire May 31, 2014.® Orthodontic Consultation offer: D9310. BRCON. $150 value. Expires 12/31/2014. SMILEPLUS® IS NOT A REGISTERED INSURANCE PLAN. Patients may sign-up in office and savings begin immediately. InteliSonic Offer: Not to be combined with Medicare, Medicaid or TriCare. FRINT. $89 value. Expires 5/31/2014 or while supplies last. Minimum fee only. Fee may vary with complexity of case. As of March 27, 2014, Kelley M Dunay, DMD (Lic. S3-183), Elias N Chambers, DMD (Lic. 5565), Gary J Geracci, DDS (Lic. S2-51C), Gwendolyn A Traylor, DDS (Lic. 6273), Beth K Yamashiro, DDS (Lic. S3-238), Tara B Boshnack, DDS (Lic. 6271), Behzad Garagozloo, DDS (Lic. S7-64), Richard J Darsky Jr, DDS (Lic. 4591), Nikki R Norton, DMD (Lic. 5424), Bibiana C Ezeanolue, DMD (SG-118) and their respective hygienists are employees or independent contractors of Coast Dental of Nevada, Inc., (Cindy V. Roark, DMD, Lic. 6157). © 2014 Coast Dental. All rights reserved. CD-101714-2