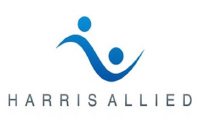 Gone are the days when working in a summer camp or just hanging out at the beach for the summer will be acceptable to a future employer.
New York, NY (PRWEB) March 28, 2014
Internships can be a valuable steppingstone for college students carving out a career path. But when it comes to deciding where to intern, is it more important to go with a big-name firm or a smaller company where you can really get hands-on, practical experience that is directly related to what you would like to do after graduation? Experts at Harris Allied, a New York City-based executive search firm, believe the answer lies in where you are in your academic career.
"Working at a big-name company looks great on a resume, but being able to say to a potential employer that you have had some meaningful hands-on experience in a particular field beyond fetching coffee and answering phones can be equally impressive," says Harris Allied Managing Partner Kathy Harris. "It really depends on where you are in your academic career. If you are a freshman or sophomore in college, go for the big-name company because you still have time to gain practical experience during an internship before your senior year. If you are a junior, try to land an internship that will really allow you to hone your skills for full-time employment after graduation."
Harris offers the following guidance for those seeing internships as part of their career-development strategy:

Internships offer a reality check. They allow you to see a day in the life of a company or industry. You get to see what it's actually like to work in the field you think you want to work in – or you may realize that you hate it and that it's not for you. Regardless, this is all valuable insight.
Internships are a good recruiting tool. Given that HR departments offer internships to recruit the best students from the top schools, they are really a valuable stepping stone in securing full-time employment upon graduation.
Market yourself. Develop a great cover letter. Clean up your Facebook page. Set up a LinkedIn profile. Position yourself as a serious candidate just as you would for a job search for a full-time position.
School programs can pave the way. See if your college offers a formal program to connect students with companies that offer internships.
Be proactive, if it doesn't. If your school does not have such a program, contact HR departments at companies where you may want to intern to see what they offer. Ask your academic advisors if they can help get you connected to the right companies. Start networking through LinkedIn and other contacts to see who knows someone at companies that interest you. Start looking right after the Christmas holidays because these positions go quickly.
Cast a wide net. Be open to companies of all sizes. Consider paid and unpaid internships.
Once you land the internship, take advantage of all it has to offer. Get involved in all the company's intern-related activities and training opportunities. Network with heads of as many departments as possible. You have one chance to make a good impression. Treat it like a "real job."
"Many interns that perform well will receive a job offer even before they graduate. Gone are the days when working in a summer camp or just hanging out at the beach for the summer will be acceptable to a future employer," Harris adds. "Internships are really designed to give students a leg-up in a very competitive job market, as well as to give employers a head start in recruiting the best of the best."
About Harris Allied
Harris Allied provides premier executive search, technology and quant analyst placement services to the financial services, professional services, consumer goods, digital media and tech industries. The firm represents clients who are at a variety of growth stages: from tech start-ups to established industry leaders. Harris Allied's client-centric approach allows the firm to objectively assess the strengths of qualified candidates and thoughtfully match them with the right opportunities. For more information visit http://www.harrisallied.com. To view Harris Allied's corporate video, "For Each of Us, It Starts with a Moment," visit http://www.youtube.com/harrisallied.