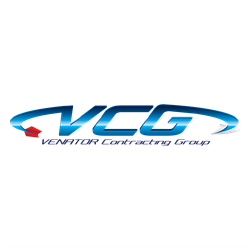 Relationship building is the pulse of our industry.
Cincinnati, OH (PRWEB) March 29, 2014
VENATOR Contracting Group has been chosen to build the new Red Mango frozen yogurt restaurant located at 2910 Vine Street in Vine Street Flats Plaza located in Cincinnati, OH. Red Mango has expanded its menu to include satisfying meal options such as its all-natural made-to-order fruit and yogurt parfaits and fresh fruit smoothies, and also introduced the world's first all-natural probiotic iced teas that are hand-shaken to order.
The construction is scheduled to start on April 1, 2014 with a grand opening in early June 2014. This will be VENATOR Contracting Group's 3rd Red Mango restaurant with others in Portage, MI and Grand Island, NE.
President of VENATOR Contracting Group, David Schatzberg explains the importance and value of repeat clients in the commercial construction industry. "Repeat business from loyal client's is a vital component in the success of most businesses, but even more so in the construction industry where relationship building is the pulse of our industry." "Customers are much more likely to return if you have open communication, deliver a project on time, on budget and with impeccable craftsmanship."
About VENATOR Contracting Group, LLC
Our services include Ground Up Construction, Exterior and Interior Renovations, and Building Additions. Regardless of your project size, VENATOR Contracting leverages the experience and knowledge of its expert team of Estimators, Site Superintendents, Carpenters and Project Managers to deliver building projects that are on budget and on time.
To find out more on the success of VENATOR Contracting Group a Michigan based General Contractor, visit http://venatorcontracting.com/.