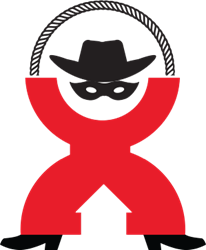 Don't Put Your Loan In Danger, Call The Loan Arranger
Denver, Colorado (PRWEB) March 28, 2014
Denver Mortgage Broker Jason M. Ruedy, also known as The Home Loan Arranger, is urging potential home buyers around the United States to work with a professional in the mortgage industry when shopping for a home loan.
Shopping for a mortgage can prove to be overwhelming for potential home buyers who are not experts in the mortgage application process. Easy-to-avoid mistakes are often made by individuals who are not given proper guidance by a mortgage broker or mortgage banker.
Some of the most common mistakes made during the mortgage shopping process include:

Not realizing that additional costs will be added into the monthly mortgage payment, which might cause the amount due each month to be higher than originally expected.
Not having paperwork in order when the application process begins.
Not knowing the status of a credit history or a credit report - and being surprised by what is discovered - and how it might affect a mortgage qualification.
Not being aware that shopping around for a mortgage can save thousands of dollars in interest and/or fees.
"By working with me, an experienced mortgage banker, you will have confidence in knowing that I will present you with the best possible mortgage options. It's absolutely essential to shop around for a mortgage. I will explain the entire process to you in full detail and provide you with many different options. We will work together to determine which mortgage will work best to fit the needs of your unique situation." - Jason M. Ruedy, The Home Loan Arranger
Mr. Ruedy's motto is: "Don't put your loan in danger, call the Loan Arranger." This statement is incredibly important when shopping for a mortgage. Don't make common mortgage shopping mistakes. Call The Home Loan Arranger today.
About The Home Loan Arranger:
Mr. Jason M. Ruedy, also known as The Home Loan Arranger, has 20+ years experience in the mortgage business. His company was built around the crucial principles of hard work, discipline, and determination. The Home Loan Arranger evaluates client applications quickly and efficiently and structures loans with the best possible terms. Mr. Ruedy is successful in achieving loan closings for clients while meeting their highest expectations. Jason M. Ruedy is ranked #2 in the state of Colorado by Scotsman Guide, which is the top leading resource for mortgage originators.
For media inquiries, please contact Mr. Jason M. Ruedy, "The Home Loan Arranger":
The Home Loan Arranger
512 Cook St #100
Denver, CO USA
Phone: (303) 862-4742
Toll Free: (877) 938-7501
http://www.thehomeloanarranger.com/