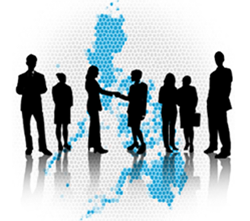 Norman, OK (PRWEB) March 31, 2014
For the most part when people hear IT outsourcing they think of India or China. Then maybe the Philippines, or somewhere in Eastern Europe or South America. Few people think to look at Pakistan, but India's neighbor to the west is on the rise in the world of IT outsourcing. Few know this fact better than Randall Agee, CEO and owner of Allshore Global Resources. Allshore is an IT staffing firm based in Norman, Oklahoma that connects its clients in the United States with developers in one of their three locations in Pakistan. Allshore has found a lot of success with their unique working model – a model that wouldn't be possible working with any other country – and they want people to know the potential of Pakistan.
Why Pakistan?
When Randall started Allshore in 2009, he didn't set out to become a spokesperson for Pakistan – he set out to run a business for the same reason most everyone else does, to generate profits. Over time though he became closer with the employees overseas and saw more and more how much they shared in common and how much potential they really had. While the developers were skilled, that wasn't what made Pakistan stand out, it was the work ethic and the attitude of the employees.
Randall has a wealth of experience with outsourcing, both as a provider and a client, and working with professionals in Pakistan was different: they were humble, dedicated, and hard-working no matter what the situation was. Randall has tried branching out into other countries, but many of the developers that Allshore interviewed (and they interviewed around 400 over several months) either didn't have the skills or couldn't communicate well enough in English to work directly with an American client. Those who could came with a laundry list of demands and an attitude that didn't fit Allshore's model. "We don't work with divas," Randall explained. "We work with many of our clients long-term so our developers need to be stable and reliable."
Spreading the Word
Randall's view isn't shared by all—Allshore has met resistance from clients in the U.S. who were wary of working with anyone in Pakistan no matter what their credentials were. Allshore's unique model accounted for all the shortcomings usually surrounding offshoring, but it is much harder to account for prejudice that had been fanned by years of media hype and shaky international relations. The Pakistani developers had the experience, the education, and the skills, but often the associations surrounding the word Pakistan overruled any other factors. Randall isn't too worried: "People just need a chance to meet someone in Pakistan and form their own opinion."
Randall has taken that on as his personal mission, to help others in the U.S. see Pakistan as more than a news headline and appreciate what its people have to offer. Pakistan has the potential to be the next big thing in IT outsourcing and Randall Agee wants to help make sure everyone knows it.