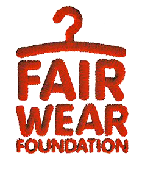 Going Green and supporting the environment is a key factor in Garment Printings business model and we are proud to work with Unicef and other great clients.
London, Barcelona, Madrid, Berlin, Hamburg, Munich (PRWEB UK) 28 March 2014
Garment Printing gives every client the chance to choose environmentally friendly garments as well as printing techniques.
The range of garments includes the EarthPositive range, which is 100% organic, ethically sourced, and with a low carbon impact. The garments are produced under the Global Organic Textile Standard, which covers the production, processing, manufacturing, packaging, labelling, export, import and distribution of the textiles.
This brand of tshirts has won the Ethical Corporation Responsible Business Award for Outstanding Performance. The company is a member of the Fair Wear Foundation since 2006, ensuring fair working conditions. Their fair trade practices protect workers by stringent social criteria, provide a complete traceability throughout the supply chain and ban the use of poisonous chemicals that a threatening the health of workers. At Garment Printing, we support this 100% and share this ethical conduct with all its clients.
The EarthPositive range works with the Carbon Trust, and has already reduced the carbon footprint of their products by 90%.
Additionally, the production of the garments has a low water impact, production methods are environmentally friendly and powered by clean, renewable energy.
Garment Printing also offer new fabrics, such as bamboo, hemp and most prominently Tencel. Tencel is a eucalyptus fibre that is not only environmentally sound but has outstanding physical characteristics – it is very soft, creates a luxurious drape, has an excellent moisture absorbency and is naturally hygienic since eucalyptus inhibits the growth of bacteria.
To complement these sustainable textiles, Garment Printing offers environmentally friendly printing techniques, such as water-based screen printing and DTG Direct to Garment t shirt printing. These are less toxic than the regularly used plastisol ink, which is oil-based. Nevertheless, water-based ink penetrates the textile further to create longer lasting imagery and soft to touch finish. The ink is ideal to print a deep and vibrant palette onto light coloured fabrics, also having the option of pantone-matching. Additionally, the ink allows for the retention of optimal texture, which makes it suitable for large area printing.
Going green and being environmentally friendly does not necessarily mean being at a competitive disadvantage, having higher costs or receiving inferior quality.
With Garment Printing, being sustainable is easy, and it is something clients value. A recent example of a happy client is Unicef, who ordered from the eco friendly range, and benefited from a charity discount and price beat promise, also from the express-services, as the order was short-notice and required a quick turnaround. In addition Garment Printing printed Bamboo Tshirts with Water Based Screen Printing for World famous DJ Richie Hawtin and Ibizas number one club SPACE.
Garment Printing are available to assist you with all your printing needs, and to consult towards environmental printing options to ensure your brand messages and corporate social responsibility programmes are supported.
Contact Garment Printing's Marketing team on 0207 101 9356 for more information.