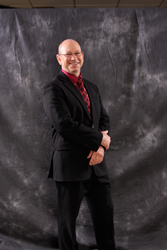 SLC, Utah (PRWEB) March 29, 2014
Dr. Haupt and Utah Cosmetic Surgery in Murray, UT will host two educational seminars about breast augmentation and the age reverse process that are open to the general public on April 16th. The breast augmentation seminar will be held at noon and the age reverse seminar will be held at 2:30. Each will last approximately one hour. Every attendee at the age reverse seminar will receive a no charge microdermabrasion treatment or similar laser service of equal value to be scheduled at a later date. Additionally, those who bring a friend to the age reverse seminar will receive 10 free units of Xeomin wrinkle treatment for themselves and their guest.
"We have offered free educational seminars in the past that have been very beneficial for those who are considering certain cosmetic procedures, and we're excited to once again host these events to help guests learn more about the services we offer," said Dr. Scott Haupt. "We welcome everyone to attend, whether attendees are seriously considering scheduling their own procedure, or if they are still in the exploratory phase."
At the breast augmentation seminar, Dr. Haupt will help guests understand more about some of the confusing information currently circulating about breast implants. He will discuss some of the latest implants that have hit the market recently, in addition to talking about the "natural" and "pain free augmentation" procedures that some surgeons tout. Additionally, Dr. Haupt will help women learn the importance of choosing not only the correct size, but also the correct type of implant for their body type. He will discuss options such as traditional silicone and saline implants, as well as gel implants, gummy bear implants, and more. Attendees of the seminar will also learn the things to look for when choosing the right surgeon for their procedure.
During the age reverse seminar, Dr. Haupt will share with attendees how they can maintain a more youthful appearance without drastic surgical procedures. Dr. Haupt's age reverse process was created specifically to give patients a non-surgical option for removing the appearance of wrinkles, fine lines, and droopy skin. Utah Cosmetic Surgery offers four different levels of the age reverse process, with all including a specific combination of chemical peels, Botox, Radiesse, ulthera, photofacials, and at-home corrective skin treatments. At the seminar, Dr. Haupt will discuss the benefits of each package as well as answer any questions about the specific services they include.
Dr. Haupt is one of the most experienced cosmetic surgeons in Utah, having performed more than 10,000 procedures personally. In addition to breast augmentation and age reverse procedures, he also offers a variety of other cosmetic procedures including body contouring, facial enhancement, reconstructive surgery, and more.
The Utah Cosmetic Surgery office is located at 5292 S. College Dr. in Murray, Utah. For more information about the breast augmentation and age reverse seminars, or to RSVP to the events, please visit http://www.utahcosmeticsurgery.com/content/breast-augmentation-seminar.