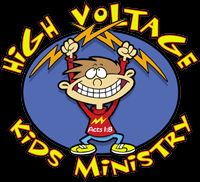 Little Rock, AR (PRWEB) March 29, 2014
High Voltage Kids Ministry is offering their customers a 50% off discount of some of their most popular Children's Ministry Curriculum titles for the "final four" days of March. They are calling it their "March Madness" sales event.
Some of the titles included are "Life Is A Highway", "Transformed", "Deal With It!", and more! Those who visit their website can check their "sales items" section for all the details. The offer ends at midnight on March 31, 2014.