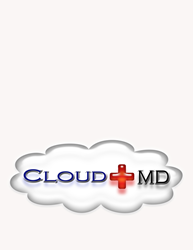 Henderson, Nevada (PRWEB) March 28, 2014
This announcement complements a recent press release from CipherShop™ about their new CipherLoc™ Polymorphic Hardware Engine with Dynamic Pin Reassignment and Linear Reconfiguration (DPR-LR). The CipherLoc™ Polymorphic Hardware Engine provides the foundation for an "electronic gate" that restricts access to vital assets, production facilities, and distribution systems that comprise the backbone of today's electronics based organizations.
CipherLoc™ is a security solution that enhances the effectiveness of ciphers that are FIPS 140-2 compliant and adds dimensions of capability that address the formidable security challenges Cloud Computing presents, including those faced by public Clouds whose infrastructure and computational resources are owned and operated by outside parties who deliver their services to the general public via a multi-tenant platform.
CipherLoc™ is the first of a new generation of advanced, secure and affordable encryption technologies, in the form of both software and/or hardware, that can be used in commercial, security sensitive applications to eliminate dependence on a single type of cipher to achieve essentially the same security as a One Time Pad (OTP), the most secure cipher known, without all of the disadvantages and additional resources. CipherLoc™ is the pinnacle of cipher technology, is infinitely configurable and mathematically provably secure. CipherLoc™ can be run as an independent program or added as a module to the program it secures and can be implemented as both a software or a hardware solution or both and is compatible with and significantly enhances current SSL and VPN technologies, but does not require either. Operation is transparent to the end user and no new transmission protocol is needed because CipherLoc™ works on the contents of the packets and does not provide a "chosen plaintext" scenario for analysis.
CipherShop™ provides commercial quality, advanced, digital security solutions that comply with governmental regulatory requirements, such as HIPAA and SOX and their CipherLoc™ product suite offers both an advanced Polymorphic Cipher Engine and a Polymorphic Hardware Engine.
Mr. Michael DeLaGarza, CEO of Cloud-MDs stated, "This announcement by our CipherShop™ division adds another essential component to our core capabilities as a company and significantly advances the state-of-the-art in commercially available, secure, digital communications."
For further information about Cloud Medical Doctor Software Corporation go to http://www.cloud-mds.com or contact Mr. DeLaGarza at mdlg(at)cloud-mds(dot)com.
Cloud Medical Doctor Software Corporation (Cloud-MD) (OTCQB: NSCT), trades on OTCQB, the venture stage marketplace for companies that are current in their reporting with a U.S. regulator (SEC). Investors can find Real-Time quotes and market information for the Company on http://www.otcmarkets.com.
Certain statements in this press release that are not historical facts are "forward-looking statements" within the meaning of the Private Securities Litigation Reform Act of 1995. Such statements may be identified by the use of words such as "anticipate," "believe," "expect," "future," "may," "will," "would," "should," "plan," "projected," "intend," and similar expressions. Such forward-looking statements involve known and unknown risks, uncertainties and other factors that may cause the actual results, performance or achievements of Cloud Medical Doctor Software Corporation (the Company) to be materially different from those expressed or implied by such forward-looking statements. The Company's future operating results are dependent upon many factors, including but not limited to the Company's ability to: (i) sell its software; (ii) build the management and human resources and infrastructure necessary to support the growth of its business; (iii) competitive factors and developments beyond the Company's control; and (iv) other risk factors discussed in the Company's periodic filings with the Securities and Exchange Commission, which are available for review at http://www.sec.gov under "Search for Company Filings."