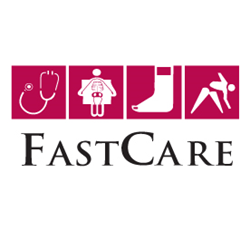 Miami, FL (PRWEB) March 28, 2014
For over four decades, urgent care centers have been treating Americans on a faster and more affordable basis than hospitals. Urgent care centers tend to be faster, less crowded, more cost effective, and still provide great medical care. And yet, centers for urgent care are staffed with the same highly trained medical personnel as hospitals.
One of the most popular facilities for urgent care in Miami, FL is FastCare, which is well-rated on online outlets such as yelp.com and yahoo.com. Their clinic is conveniently located in Aventura and at their new location in Miami Beach. FastCare have announced today that they now accept more forms of payment, including credit and debit cards from Visa, MasterCard, Discover, and American Express.
Miami urgent care centers by FastCare are walk-in clinics, meaning that anyone over the age of 5 can come in and be treated, irrespective of their insurance status. But making a "quick appointment" on their website can guarantee service at a certain time. In order to get a quick appointment, FastCare will require a few pieces of information from the potential patient on their website. These include name, gender, date of birth, phone number, email, reason for visiting, the FastCare location requested, a preferred date, time, and additional comments/information on the visit.
To better serve future patients, FastCare owns a rating tool that lets patients rate FastCare's doctors on friendliness, knowledge, and respect during interactions. The ratings available are "poor," "good," or "excellent," respectively. Nurses and other staff are also available to be rated for their friendliness, knowledge, and respect for patients.
About FastCare - The urgent care North Miami Beach medical facility is an excellent alternative for non life threatening injuries versus waiting in an emergency room behind a long line of patients, or scheduling an appointment with a family physician who may not be immediately available until the next business day. Very serious, potentially fatal conditions are not treated at any center for urgent care in Miami, calling 911 is necessary for anything that could threaten a patient's life. Larger facilities, more staff, and a greater number of specialists reside at hospitals, which makes them much better suited to treat life-threatening conditions. Surgical procedures are also not available at FastCare facilities, although FastCare do provide a referrals and consultation on the necessity of certain types of surgery.
FastCare's Urgent care in Miami Beach is available to anyone - insurance status is not grounds for refusal of treatment at FastCare. Contact the clinic today at Aventura 786-923-4000, Miami Beach location 305-538-2164 or visit them online at http://www.myfastcare.com/.