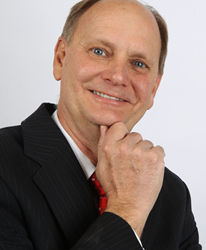 Unlike a corporation or limited partnership, an LLC can choose how to be taxed based on what will be best for the company's bottom line.
Orem, Utah (PRWEB) March 29, 2014
LegaLees announces a new llctaxwizard.com article by Attorney Lee R. Phillips entitled, "Taxation of an LLC". Because the IRS does not recognize a specific tax structure for Limited Liability Corporations (LLCs), questions often arise on how it should be taxed.
In the article, Attorney Phillips explains the tax structure choices available and some of the advantages of each. He explains what the IRS will default to if no structure is chosen. Owners need to identify which structure will work best for them immediately after setting up their LLC.
Attorney Phillips enjoys helping other people apply the law, not only to provide asset protection, but also to use the law to structure businesses and save taxes. He has written hundreds of articles for professional publications. He is the author of 11 books, including the Time Warner Book-of-the Month Club book Protecting Your Financial Future.
LegaLees is the publisher of the LLC Tax Wizard System, an audio course with over 220 pages of printed supporting documents that teaches how to customize LLC documents to maximize the profits and protection benefits for a business' unique situation. Sections or the entire course are available as part of LLC Packages that also include additional features, updates, and access to an attorney hotline handled by three access to an attorney hotline handled by three attorneys with extensive LLC experience helping thousands of clients and students.