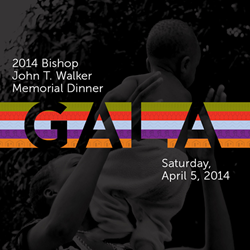 Washington, DC (PRWEB) March 28, 2014
Africare will honor its Co-Founders C. Payne Lucas and Dr. Joseph C. Kennedy, for their pioneering leadership and resolute commitment to Africa. From 1971 to 2002, Mr. Lucas and Dr. Kennedy expanded Africare's reach from an organization providing disaster relief in Niger into a leading international development organization providing services in 26 African countries, valued at more than $30 million.
"When we think about Africare's history, without hesitation we think of the vigorous efforts of our co-founders," said Darius Mans, president, Africare. "For more than three decades, these gentlemen worked in partnership with Americans and many African communities to build the framework that allows Africare to leave communities in a better condition from which we originally met it. For that, we are forever grateful."
See directly how their legacy has influenced the organization, which today remains African-American led under the leadership of Dr. Darius Mans.
Who: Africare supporters, staff, friends and partners and media will gather to celebrate the legacy and the work of Africare's co-founders. Key spokespeople will include:
Dr. Darius Mans, president, Africare
Mr. C. Payne Lucas, president emeritus, Africare
Dr. Joseph C. Kennedy, former senior vice president, Africare
What: Video presentation about Africare's co-founders and their impact on the organization today
When: 05:15 – 5:45 p.m., Saturday, April 5, 2014
Where:
The Hilton Washington Hotel
Holmead Room
1919 Connecticut Avenue N.W.
Washington, D.C. 20009
For more information, please contact Nicole Miles at (301) 807-9085 or nmiles(at)africare(dot)org.
See Mr. C. Payne Lucas discuss Africare's inception. http://youtu.be/PwUlHbdChIo
See Dr. Joseph C. Kennedy discuss his work at Africare. http://youtu.be/311a1WDaLS0