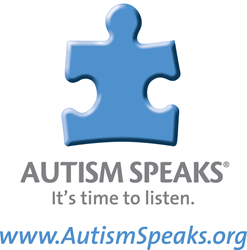 Washington, D.C. (PRWEB) March 27, 2014
Today, the Centers for Disease Control and Prevention (CDC) released new data with regard to the prevalence of autism in the United States. This surveillance study identified 1 in 68 children (1 in 42 boys and 1 in 189 girls) as having an autism spectrum disorder.
Autism Speaks has visited all 535 Congressional offices, organized statements from Republican and Democratic leaders in both the U.S. Senate and House of Representatives in support of a national plan of action, and held a press conference in the U.S. Capitol Visitor's Center with Congressional leaders to address the urgent and long-term needs of people affected by autism.
"Behind each of these numbers is a person living with autism," said Liz Feld, President of Autism Speaks. "Autism is a pressing public health crisis that must be prioritized at the national level. We need a comprehensive strategy that includes the research community, policymakers, educators, and caregivers coming together to address our community's needs across the lifespan."
Data also show that differences in autism prevalence continue to be seen along race, ethnicity, and socioeconomic lines, reminding us that disparities in awareness and access to care continue to be an issue. "Autism knows no racial, ethnic, or socio-economic boundaries," Ms. Feld went on to say. "That's why we've got to ensure that every family, from every community in America has access to quality, affordable health care treatment and services."
"This report also sheds light on other key issues facing the autism community today," said Robert Ring, Chief Science Officer at Autism Speaks. "Though autism can be identified and diagnosed as early as age two, the average age of initial diagnosis continues to hover around four and a half years. This means that many individuals are missing out on the transformative outcomes that intensive early interventions can offer. If we're going to make a direct and meaningful impact in the lives of these children, reducing the average age of diagnosis must be a priority moving forward."
Autism Speaks is currently driving a federal policy agenda that would have a direct impact on the autism community. This includes reauthorizing the Combating Autism Act, which would continue to secure funding for autism research and promote accountability in how these dollars are spent; passing the Achieving a Better Life Experience (ABLE) Act, which would provide tax-free savings accounts for people with disabilities; and urging Congress to improve TRICARE and increase access and coverage of evidenced-based treatment services for military families.
Autism Speaks is the world's leading autism science and advocacy organization dedicated to funding research into the causes, prevention, and treatments for autism; increasing awareness of autism spectrum disorders; and advocating for the needs of individuals with autism and their families.