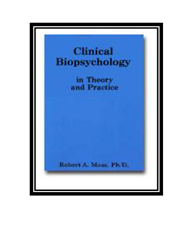 an hour presentation on the cortical column brain code model and how this relates to psychological problems and treatment
Greenville, SC (PRWEB) March 31, 2014
Dr. Robert A. Moss will conduct an hour presentation on the cortical column brain code model and how this relates to psychological problems and treatment. This will include information on how disruption of column formation may be a common denominator in schizophrenia, autism, and Alzheimer's disease. There will be an explanation on how depression and anxiety disorders develop based on the model, and ways to approach treatment.
Dr. Moss has published a number of articles on the Clinical Biopsychological Model and its foundational Dimensional Systems Model in the past 16 months. He is actively involved in promoting this approach. There is an article on the Emotional Restructuring treatment session that will appear in the Neuropsychotherapist magazine in the April issue. This will provide a detailed discussion of how the brain is thought to be affected by each step in this treatment procedure designed to neutralize the impact of negative emotional memories.
References for all the articles on this new approach (available at the Emotional Restructuring website, as well as at researchgate.net and academia.edu on Dr. Moss' contribution page) are as follows:
Moss, R. A. (2006). Of bits and logic: Cortical columns in learning and memory. The Journal of Mind and Behavior, 27, 215-246.
Moss, R. A. (2007). Negative emotional memories in clinical practice: Theoretical considerations. Journal of Psychotherapy Integration, 17, 209-224.
Moss, R. A. (2010). Clinical Biopsychology: Could A Grand Theory Actually Exist To Allow True Psychotherapy Integration? Independent Practitioner, 30, 67-71.
Moss, R. A., Hunter, B. P., Shah, D., & Havens, T. (2012). A theory of hemispheric specialization based on cortical columns. Journal of Mind and Behavior, 33, 141-172.
Moss, R. A. (2013). Psychotherapy and the brain: The dimensional systems model and clinical biopsychology. Journal of Mind and Behavior, 34, 63-89.
Moss, R. A. (2013). Givers and takers: Clinical biopsychological perspectives on relationship behavior patterns. International Journal of Neuropsychotherapy, 1, 31-46. doi:10.12744/ijnpt.2013.0031-0046
Moss, R. A. (2013). A clinical biopsychological theory of loss-related depression. International Journal of Neuropsychotherapy, 1(2), 56-65. doi: 10.12744/ijnpt.2013.0056-0065
Moss, R. A., (2013). A roadmap to the cerebral cortices. The Neuropsychotherapist, 2, 114-117. doi: 10.12744/tnpt(2)114-117
Moss, R. A. (2013). Gamma-band synchronization and cortical columns. The Neuropsychotherapist, 3, 126-127. doi: 10.12744/tnpt(3)126-127
Moss, R. A. (2014). Brain-based views on psychotherapy integration: Clinical biopsychology. New Therapist, 89, 6-15.
Dr. Moss is board certified in clinical psychology through the American Board of Professional Psychology and neuropsychology through the American Board of Professional Neuropsychology. He is the founding editor-in-chief for AIMS Neuroscience which is a theoretical journal scheduled to begin publishing in May. He has authored 48 professional articles and presented at numerous regional, national, and international conferences. He is currently employed at Bon Secours St. Francis Hospital in Greenville, SC.