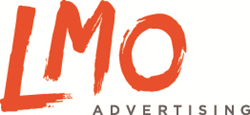 Arlington, VA (PRWEB) March 27, 2014
LMO Advertising, the largest advertising agency in the D.C. area, today was named one of this year's Greater Washington's 'Best Places to Work' by the Washington Business Journal. LMO is being honored in the medium business category and earned the recognition based on surveys completed by the company's employees.
"It's always humbling to receive accolades for your work and for the talents of your team, but it's especially gratifying for us to be recognized as a great place to work," said Chris Laughlin, president of LMO Advertising. "One thing we are so proud of at LMO is the caliber of talent on our team. All of our employees are creative and essential to our success, and we recognize that the best employees are the ones who love what they do each day."
Reflective of the collaborative and transparent work environment that LMO fosters as part of its culture, LMO recently involved its employees fully in the planning and design of their new LEED platinum office in the Rosslyn area of Arlington, Va. Employees have cited the openness of the new space as imperative to greater collaboration and teamwork. This environment is a key contributor to LMO being named one of Washington, D.C.'s 'Best Places to Work.'
The 2014 list of honorees for this award will be recognized at a special event sponsored by the Washington Business Journal in May. The list of Washington Business Journal's "Best Places to Work" companies can be found here: http://bit.ly/1fnbPFL.
About LMO
Founded in 1995, LMO Advertising is a full-service communications agency based in Arlington, Va. with two wholly-owned subsidiaries in Washington, D.C., Reef Light Interactive, and in Baltimore, Md., VIM Interactive. LMO specializes in serving clients in the following industries: travel and tourism, financial services, and military and government, among others. For more information, visit http://www.lmo.com.