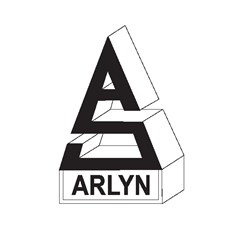 "The Arlyn Guard family of Floor Scales provides all of the requirements today's modern distillery needs in a rugged, reliable, affordable and easy to use package."
Long Island, New York (PRWEB) March 28, 2014
Arlyn Scales, a leader of design and development for the weighing industry, announces the release of an explosion proof scale. The F-100, a precision hazardous environment floor scale, was developed to specifically address the needs within the distillery manufacturing environment.
Headquartered on Long Island, New York, Arlyn Scales has been manufacturing electronic weighing systems for more than thirty years. Their newest innovation, The F-100 explosion proof scale is one of only a limited number of scales that meet the many requirements of the Distillery environment.
Arnie Gordon, Owner and Founder of Arlyn Scales explains the significance of this scale to the Distilling Industry, "One of the critical pieces of equipment used in a distillery is a scale. High precision floor scales are needed to weigh out the ingredients before and during the manufacturing process. The partially processed high proof alcohol must also be accurately weighed as this measurement is vital in determining the correct amount of water to add to achieve the desired proof finished product."
The F-100 explosion proof scale is approved as Intrinsically Safe for Hazardous Environments, has a capacity of 10,000 lbs, and incorporates rugged stainless steel load sensors. Capacities are available from 500 lbs. up to 20,000 lbs. Platform sizes range from 2' x 2' up to 6' x 6', with custom sizes also available.
Gordon adds, "Most importantly, a scale for this application must be FM approved for hazardous environments, as distillery operations typically have high concentrations of dust from grain, which can cause the operation to be prone to an explosion hazard. It must also be very accurate, which will assist with TTB reporting and improving the overall distilling operation. It must also be very rugged and reliable to withstand the type of usage it will receive. It must also be affordable, so that it can be used in the largest, budget minded factories and the smallest, family owned craft distilleries. The Arlyn Guard family of Floor Scales provides all of these requirements in a rugged, reliable, affordable and easy to use package."
The innovation of the F-100 is a welcome addition to the Craft Distilling manufacturing environment, with clients that include: Dark Horse Distillery, Far North Spirits, Five Points Distilling, F & R Distilling, Rock Town Distillery, Short Mountain Distillery, Silver Creek Distillers Inc., Sons of Liberty Spirits Co., St. Augustine Distillery Co., Tuthilltown Spirits, Two James Spirits, amongst others.
For additional information about the F-100 explosion proof scale or their other industrial scale solutions, visit http://www.arlynscales.com.
###
About Arlyn Scales
For over 30 years, Arlyn Scales has been providing customers with the latest technology, superior quality, and the utmost value in the weighing industry. With products Made in the USA, and shipped factory direct, dealer mark ups are eliminated allowing for the most competitive pricing. Whatever your needs, from the most sensitive laboratory balance, to high capacity pallet scales, our highly trained sales staff will expertly match them with the appropriate Arlyn Scales product.