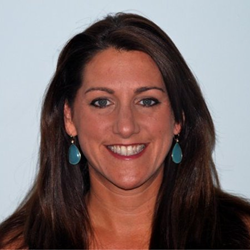 Miami, Fl (PRWEB) March 28, 2014
EarlyShares, the funding platform that connects smart investors with unique opportunities, today announced that its Chief Executive Officer Joanna Schwartz will speak on a panel on "Funding the Dream" at Start-Up City: Miami on Monday, March 31.
The second annual Start-Up City: Miami event, presented by The Atlantic and The Atlantic Cities, will explore the key components of a successful urban tech hub, focusing on the vibrant entrepreneurial activity underway in Miami and the South Florida region. A full day of panel discussions, headline interviews, and keynote case studies will discuss how to harness the economic potential of Miami and delve into the fundamental questions underlying the next stage of startup success.
With an eye toward the Miami start-up ecosystem and the latest innovative players in venture capital and crowdfunding, the "Funding the Dream" panel will explore how, where, and when startups should draw funding to shift their ventures into the next gear.
The full list of speakers on the panel, which will take place at 4:05 pm EDT, includes:

Juan Pablo Cappello, Co-Founder, idea.me
Melissa Krinzman, Founder and Managing Director, Venture Architects
Peter Kellner, Co-Founder of Endeavor Global and Founder and Managing Partner, Richmond Global LLC
Other notable speakers participating in Start-Up City: Miami include Y Combinator President Sam Altman, Google Earth Co-Founder Michael Jones, 500 StartUps Co-Founder Paul Singh, and 8tracks Founder David Porter.
EarlyShares, founded in 2011, is a funding platform that hosts general solicitation investment offerings and rewards-based crowdfunding campaigns. To register and gain access to all equity investment offerings and crowdfunding campaigns on EarlyShares, click here.
About EarlyShares
EarlyShares, based in Miami, FL, is the funding platform that connects smart investors with unique opportunities. EarlyShares provides issuers and investors with a trusted, secure, compliant environment to capitalize on new regulations and engage in smooth, efficient transactions. On EarlyShares, investors diversify their portfolios while helping entrepreneurs drive progress, create jobs, and generate economic growth. We call it Passionomics™ – the science of creating value at the intersection of personal passion and investing. To learn more, visit EarlyShares.com.