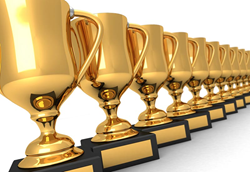 We're honored that Consumers Digest has identified NovaBACKUP Professional 15 as a Best Buy in Computer Security Software
Agoura Hills, California (PRWEB) March 28, 2014
NovaStor, an international provider of "Backup for the Rest of Us" which is affordable small business backup and restore solutions for physical and virtual machines, has announced that their backup and restore software NovaBACKUP Professional 15, has received a distinguished Consumers Digest Best Buy rating in Computer Security Software.
Recognized For Exceptional Value
Consumers Digest, one of the world's most influential and trusted publications, defines a Best Buy as a product which merits special attention from consumers for its exceptional value for a given amount of money.
"We're honored that Consumers Digest has identified NovaBACKUP Professional 15 as a Best Buy in Computer Security Software", said Mike Andrews, Managing Director of NovaStor Corporation. "The fact that this designation is based on overall value reinforces the success we are experiencing with a product that we believe represents the only solution that small businesses require to properly protect their critical data. "
A selection process starts with an assessment of eight criteria including: performance, ease of use, features, warranty, efficiency, and maintenance & service requirements.
Hands-on evaluation as well as review of independent evaluation and testing may then be employed in a methodology based on using the product "as it was designed to be used in real life".
Ease of Use, Features, and Reliability
NovaBACKUP Professional 15's rating as a Premium selection for Windows Backup Software denotes that the product is full-featured and delivers excellent performance in addition to being priced accordingly. The Computer-Security Software category is specifically focused on a criteria including ease of use, features and reliability.
"No other software allows you to control your backup options more easily than does this product", states Consumers Digest in the March/April 2014 issue.
The editors also highlight the wide range of local and online storage devices supported by NovaBACKUP , allowing users to keep data available at different locations and on multiple devices. Other features noted by Consumers Digest include automatic backup scheduling, and virus scan of backup data from a product that delivers backup for more types of media, including online storage devices, than does any other software
Backup For The Rest of Us
Recognizing the many choices that businesses have today in the world of data protection, NovaStor has distinguished itself with all-inclusive, easy to use products - designed to meet the needs of the majority. A "Backup For The Rest of US" means data security without having to be a technical expert, or requiring a big budget. Market trends show small to medium sized businesses increasingly seeking out alternatives to the complex, overpriced backup solutions. NovaBACKUP offers a robust backup and restore solution with the complimentary setup assistance and US based technical support that takes the worry out of backup and lets businesses to focus on what they do best.
To become a NovaStor ValueCreate reseller partner, visit: http://www.novastor.com/partner
About Consumers Digest
Headquartered in Deerfield, IL, Consumers Digest is designed to provide opinions and recommendations. Founded in 1959, the magazine carries out assessments through hands on use; review of independent testing and evaluation; and interviews with vendors and technicians, among other criteria. The Best Buy Seal and other licensed materials are registered certification makrs and trademarks of Consumers Digest Communications, LLC, used under license. For award information, visit ConsumersDigest.com
About NovaStor
NovaStor® (http://www.novastor.com) is an international provider of powerful, affordable, all inclusive data-protection solutions for physical and virtual environments. NovaStor provides backup & restore solutions to Small and Medium Business (SMB) as well as Enterprise environments to protect data on Both Sides of the Cloud. NovaStor's SMB solution NovaBACKUP® is rated #1 for businesses requiring local and remote protection of Windows Servers, VMware, Hyper-V and NAS environments with advanced monitoring capability, detailed reporting, and administration from a Central Management Console. NovaStor's Enterprise solution NovaBACKUP DataCenter brings F500 references, scalability, reliability and speed to medium-large heterogeneous environments; a single pane of glass designed to reduce administrative effort and lower TCO. NovaStor' Setup Assistance is an industry first where experts relieve clients from the complexity of installation and support. NovaStor is management-owned with over 5,000 partners, and millions of seats distributed. With global headquarters located in Zug, Switzerland and offices in Germany (Hamburg) and the USA (Agoura Hills), NovaStor is also represented in numerous other countries through partnerships.