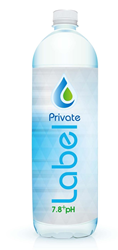 We're proud to join with IBWA in support of bottled water as an important choice for healthy hydration.
Polar, WI (PRWEB) April 02, 2014
Langlade Springs http://www.langladesprings.com is pleased to announce it is now a member of The International Bottled Water Association (IBWA).
Founded in 1958, the IBWA is the authoritative source for all types of bottled waters. It requires member bottlers to adhere to the IBWA Bottled Water Code of Practice, which mandates additional standards and practices that in some cases are more stringent than federal and state regulations.
The IBWA mission statement is to serve its members and the public, by championing bottled water as an important choice for healthy hydration and lifestyle, and promoting an environmentally responsible and sustainable industry.
Langlade Springs provides high quality natural alkaline mineral spring water to customers through private label and branded programs across the U.S. and internationally. Centrally located in Northern Wisconsin, Langlade Springs manufactures and bottles specialty water and beverages right at the single source.